Celebration on the actual day,
Then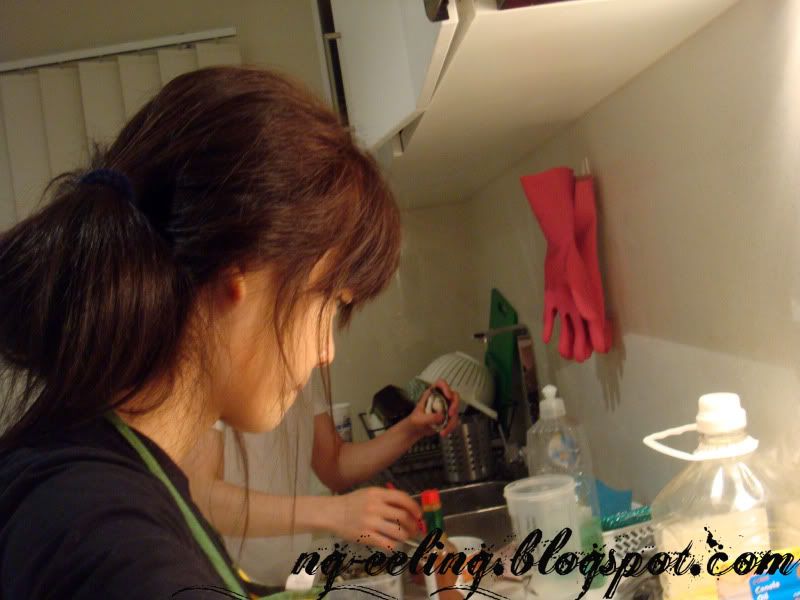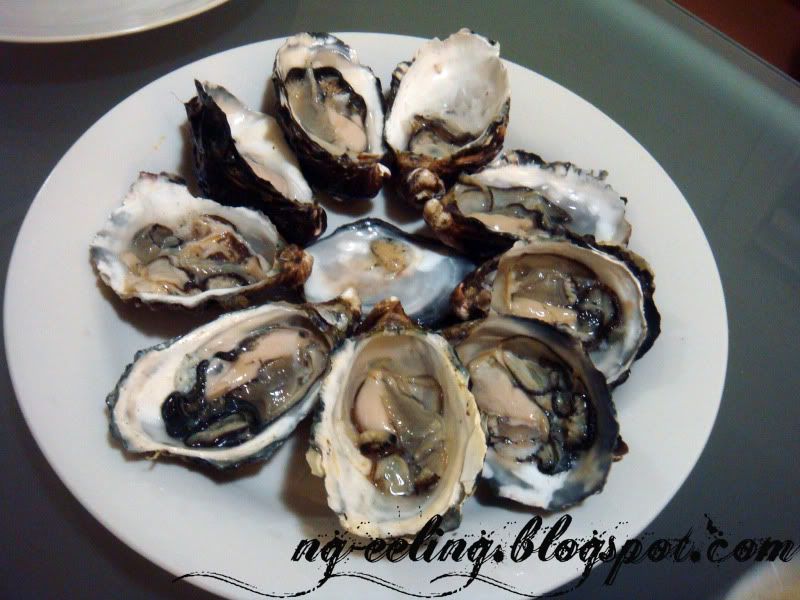 Freshly shucked oysters and homecooked!
Forgot to take a photo of the fried chicken wings and salad.
Bf's sickkkkk of ang moh food (and hates it too) thus the chicken wings (his favourite!) and no steak.
Anddd our postponed serrrr-pecial dinner due to overbooking and other commitments.
March 20.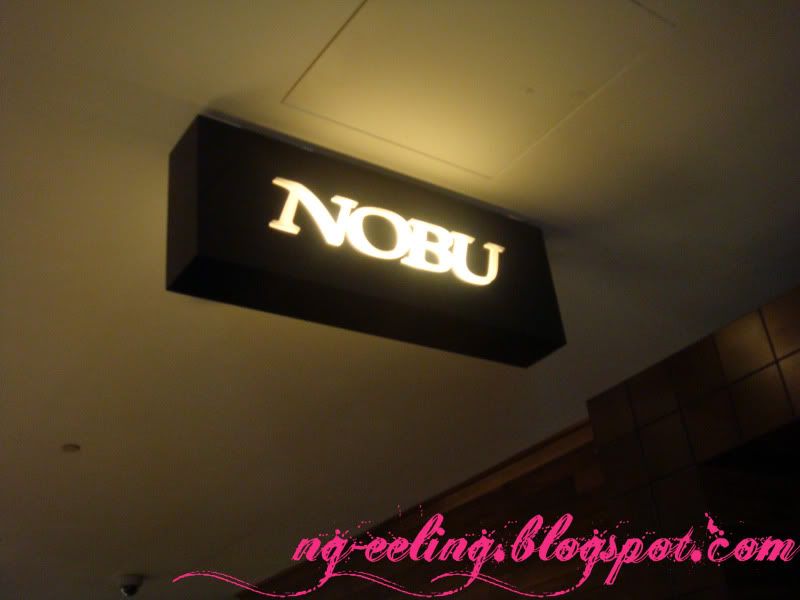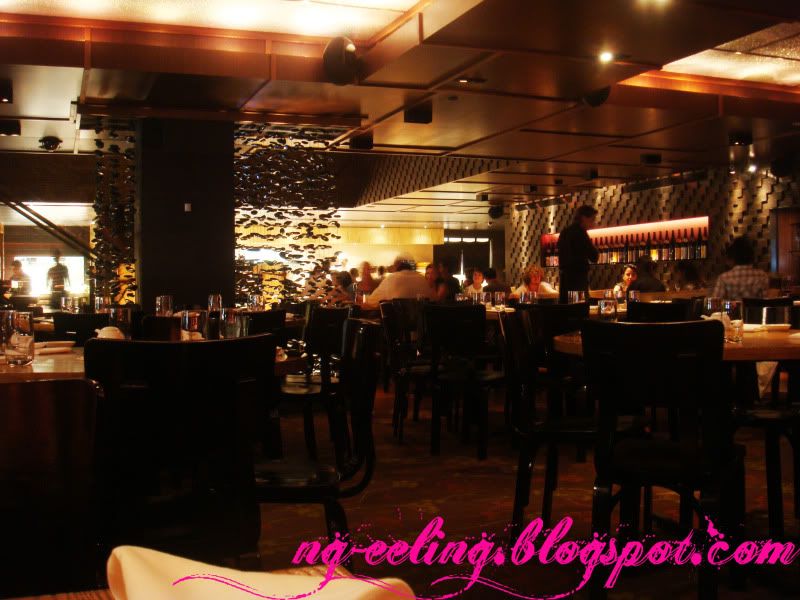 Yupppppppppppppp.
Nobu desu.
After hearing alllllll ze hype about this restaurant.. WE FINALLY GET TO EAT THERE!
And because we are going to a Japanese restaurant,
Decided to take this opportunity to wear my
Glamorous Jane
dress, imported from Japan.
♥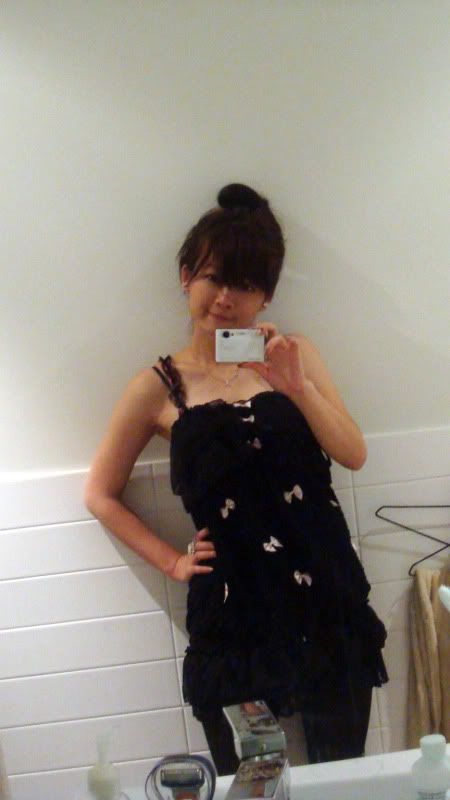 LOL.
We decided to go ala carte since we know what we want.
Feels more in control.
Later they serve what we hate how!
And so,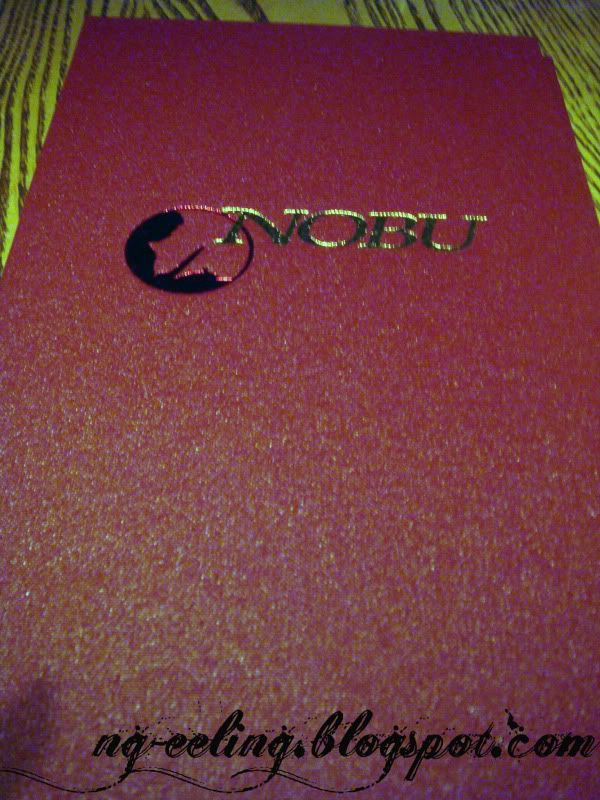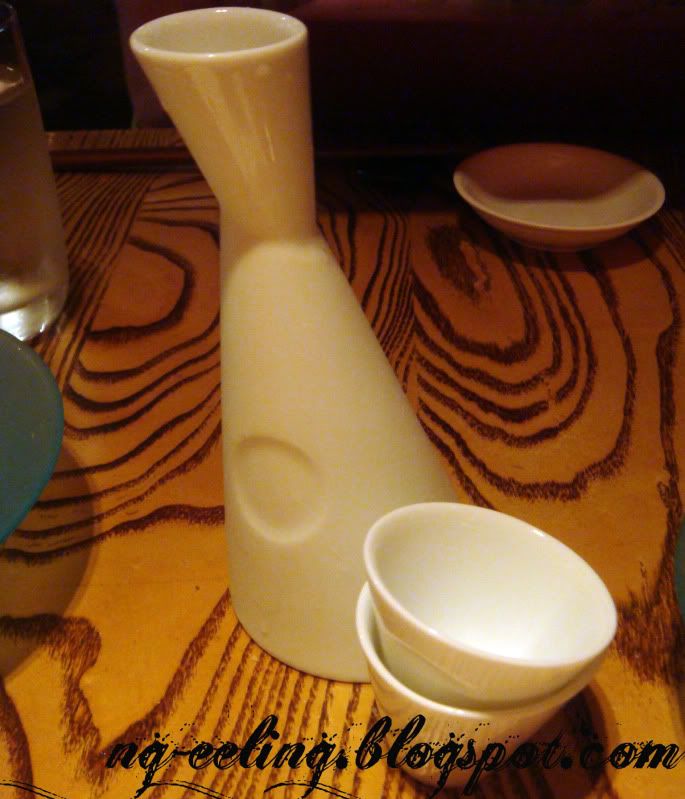 The sake.
Not sure what BF has picked but he said it's the sweeter one amoung the rest.
Can't help but I thought it tasted like antiseptic wipes even though the sake is not cheap sake!
Insult to the sake, BF said.
I prefer this other pink pink bottled sake that I've tried the other time with his friends. HMMMM.
And the food.
The everybody should know.
The sea salt flake makes it taste so yummmmm.
Determine to make this next time!
Cold dishhhhes.
Yellowtail Sashimi with Jalapeño
♥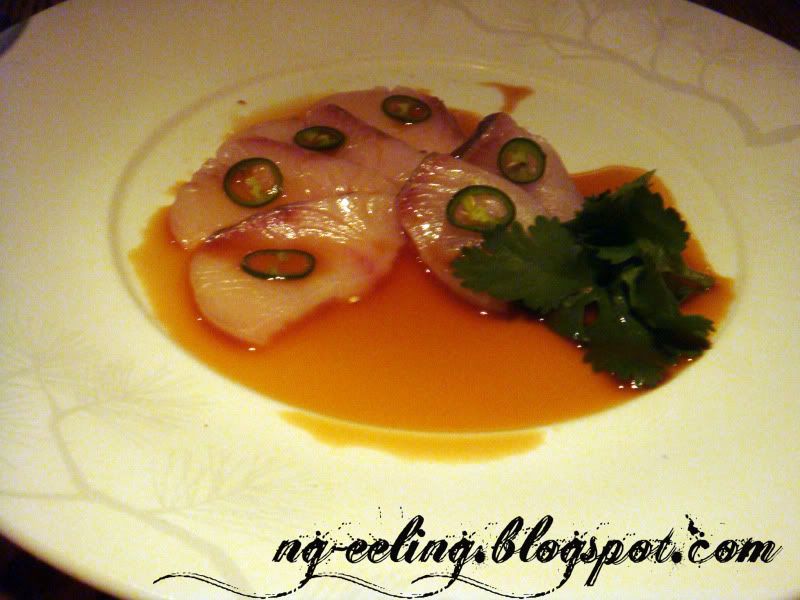 One of their signature dish.
The sashimi is thinly sliced and the sourness from the jalapeno compliments it very well!
First time trying!
So I can't really say if it's fresh or not, yummier than other places or not.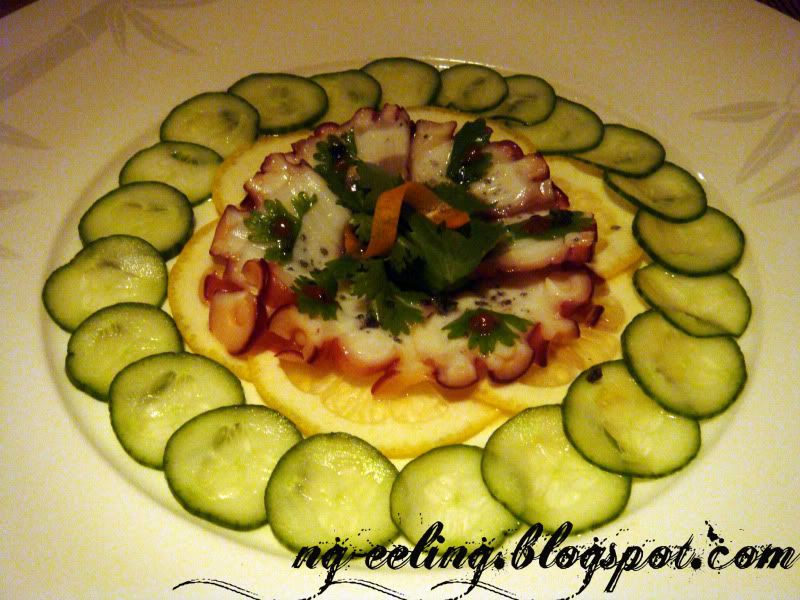 Use the lemon slices to form this after slurppinggg on the tako.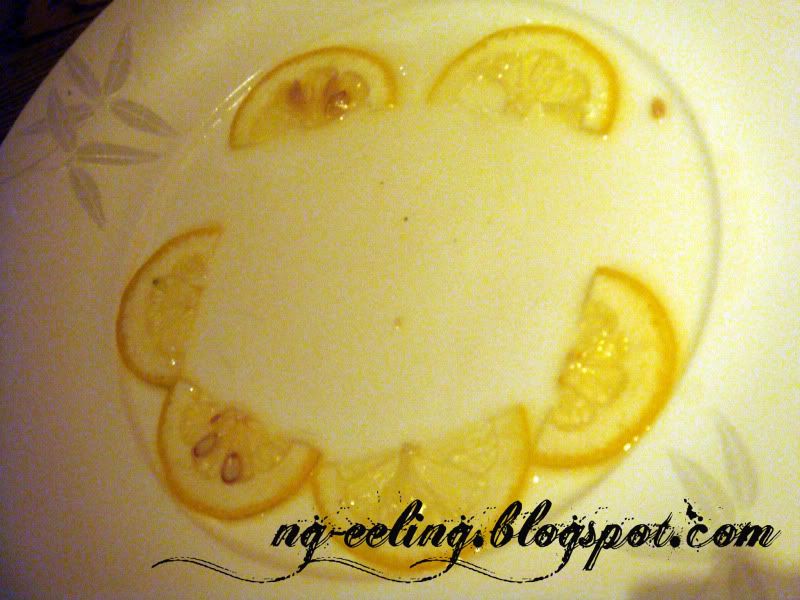 Guess you have pretty much guessed on how we thought about the dish!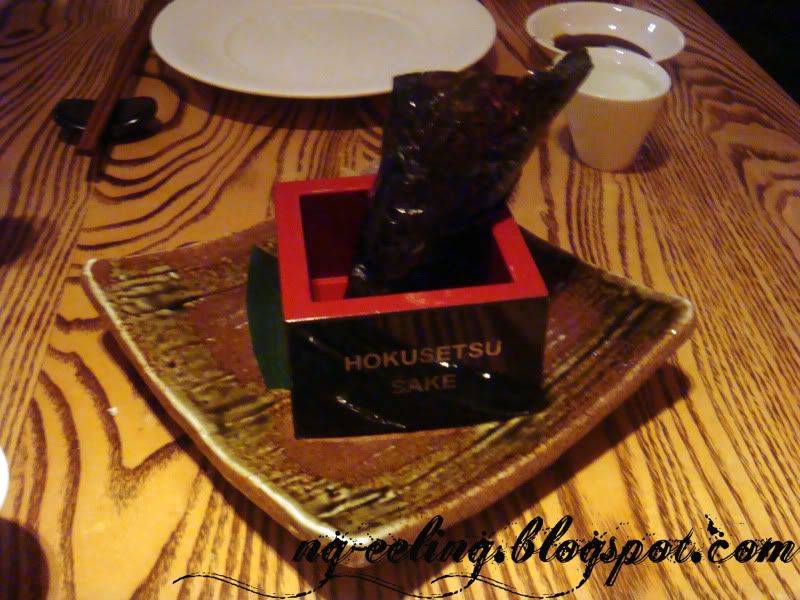 Bf's.
He said was ok only. Japan served much better ones!
Hot dishesssss.
The everybody said is a super yum one....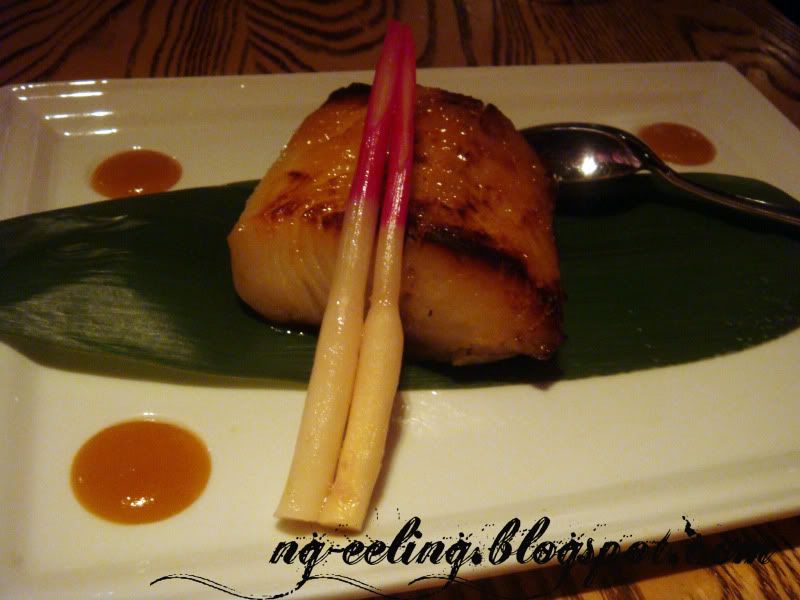 Agree too. Massive yum except the price.
Prawns with Spicy Garlic
♥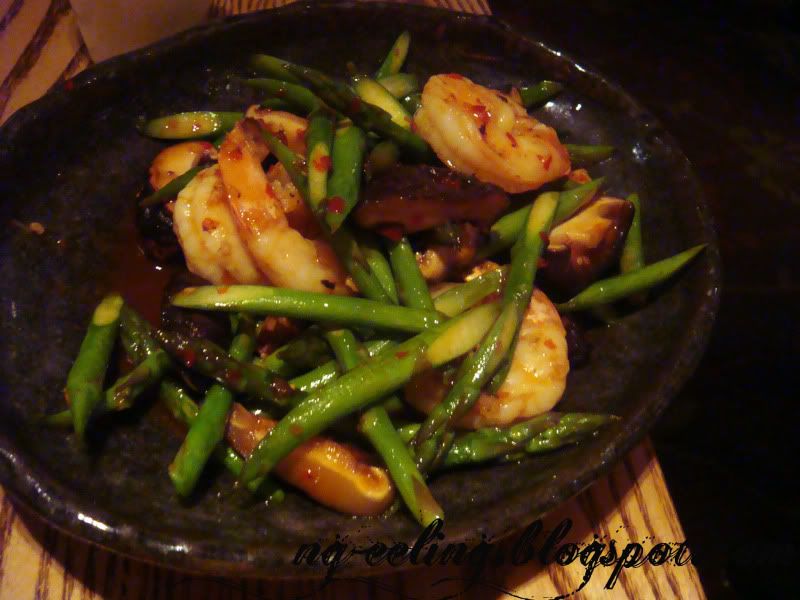 Super boring
so not worth it dish.
Seriously.
I think I can cook better. LOL.
But really la. Asians please do not order this. Not in a Japanese restaurant!
It's nice but soooo chinesey food feel.
Wagyu Gyoza with Goma Ponzu
♥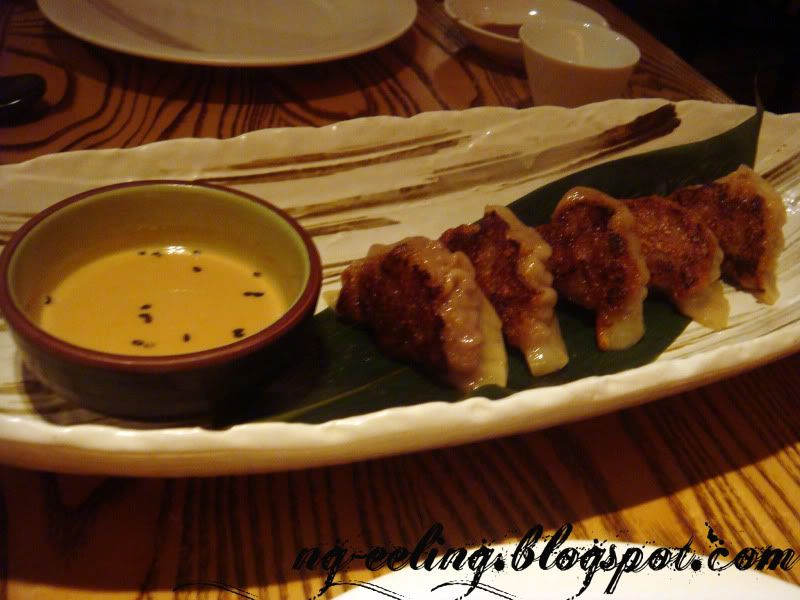 Damn yum! The gyoza skin is smooth and not too soft! Like got the chewy feel.
Still sizzling when it was served. The tenderloin is tender and they serve it medium-rare. Remove the beef the moment it's being served so it doesnt cook further!
Then, my favourite momentttttttttttttttttttttttttttttttttt.
nomnomnomnomnommmm.
I couldnt decide and therefore I settled for
– a selection of Nobu's finest desserts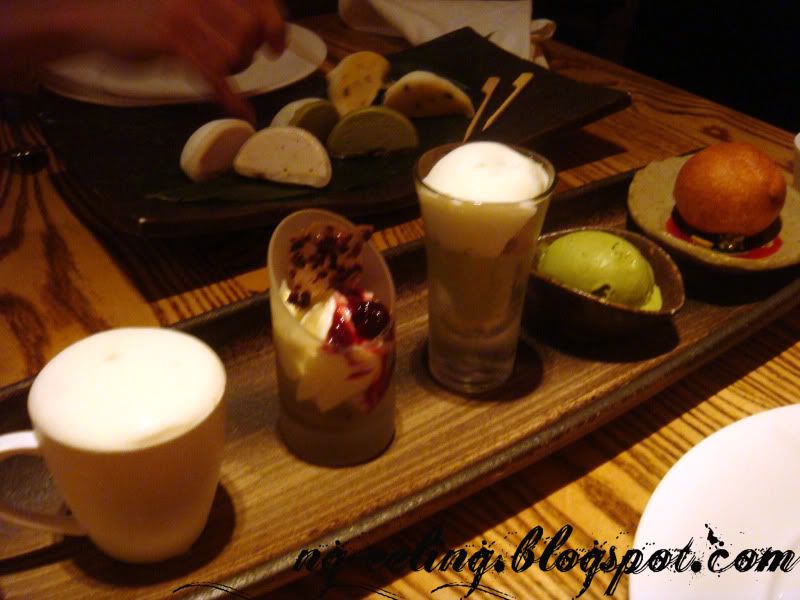 Seeee that hand? Bf's! He couldnt wait to indulge into his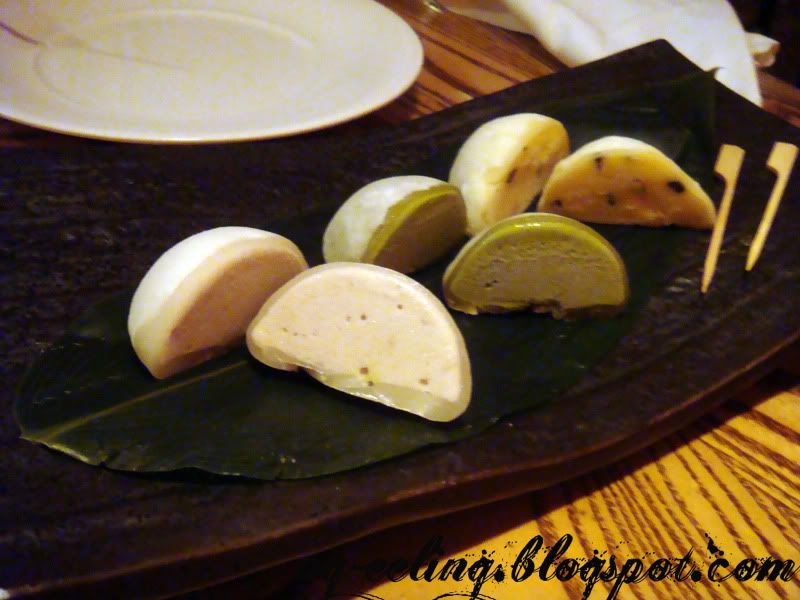 Evidence of who's the real pig in da house.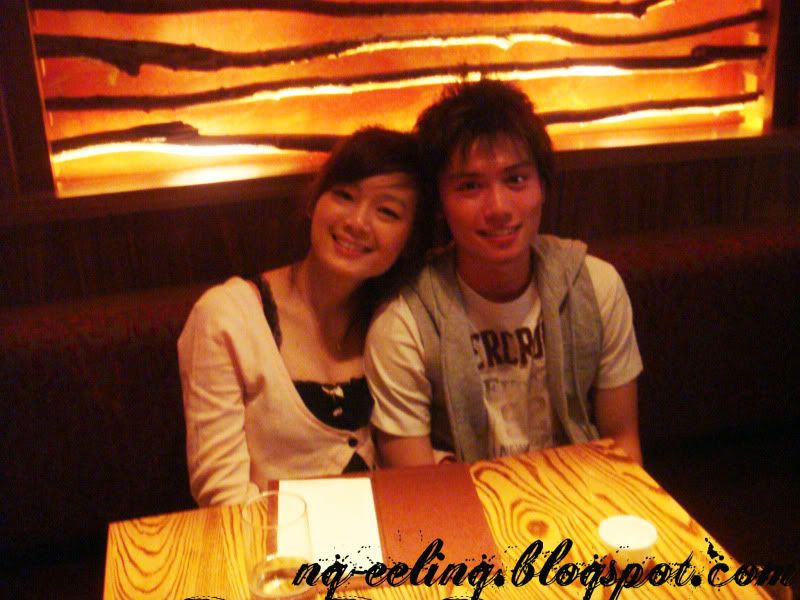 In conclusion,
Nobu is a pleasant place with nice ambiance.
Can try.
Not too much of a wow especially if you are happy with simple fresh Japanese food.
Don't really think I will go back again.
I strongly feel that if you are after good Japanese food, there are other better places, even in Melbourne.
Not that the food is bad. I just find that it is too pricey unless you want to try something out of the ordinary sort of Japanese food.
Anyhow, glad to have picked Nobu to mark our anniversary.
At least it's our first time together visiting this "omg must try" restaurant.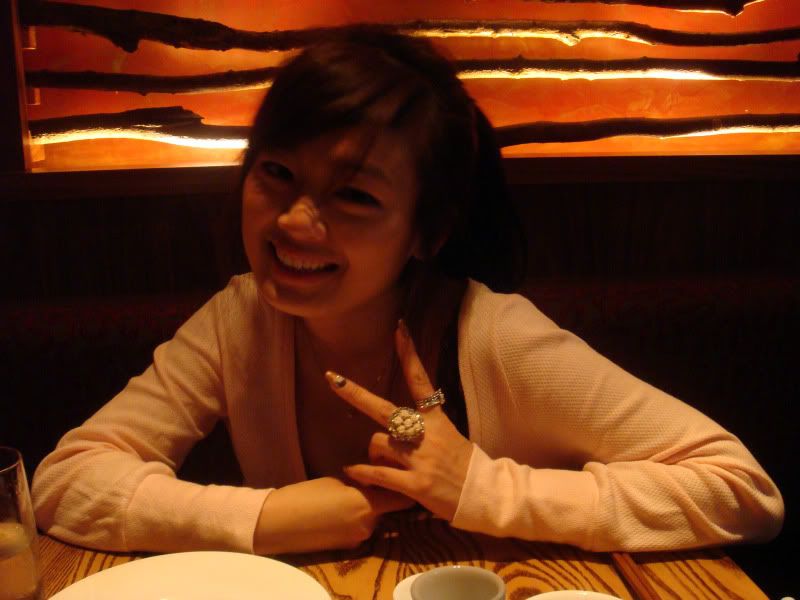 Photo taken after Bf commented "WAH WHY YOUR RING SO BLING."
Then,
I excitedly urged him to snap a photo of me with the blingssss.
PS// I personally prefer the blurer version. See below.