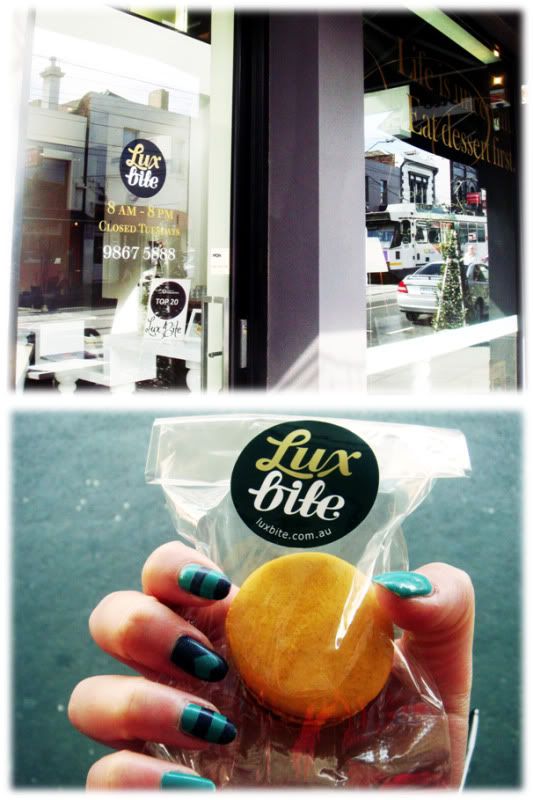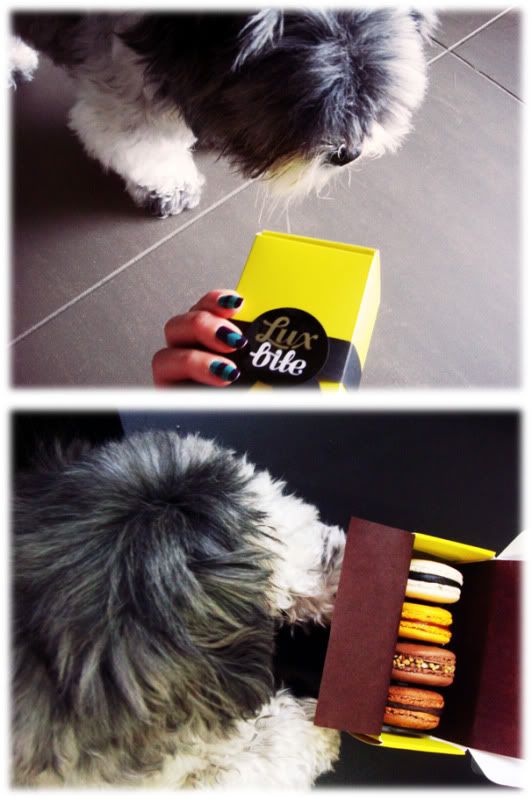 Lux

bite.
♡
♡
Applause to their creativity! They have this Kaya Toast flavour. Yes, kaya
(coconut pandan jam, popular in SG and some other asian countries)
with a slab of butter sandwiched in between the macaron shells!
AND
I l
♡
ve l
♡
ve l
♡
ve their orea and hazelnut... will try the others next time!
One of my favourite macaron place. Sadly they do not have the dark chocolate flavour so nothing for the BF!
And yes, they made it to the Top 20.. why am I not surprised :)
PS// Another good place would be
Cacao
, rated Top 1 in Melbourne.
YUMS!