Had a
mossie-wallaby-strawberrylicious-breakfasty
good time with
Bf
and one of my favouite gf,
Sophie
!
She actually stayed over the weekend as my horror movie companion (BOO TO BF WHO'S NOT STEADY ONEEEE. HAHAHA :] )
and the 3 of us played the Lil Big Planet + Resident Evil toooooo.
The place where we fed the mossies: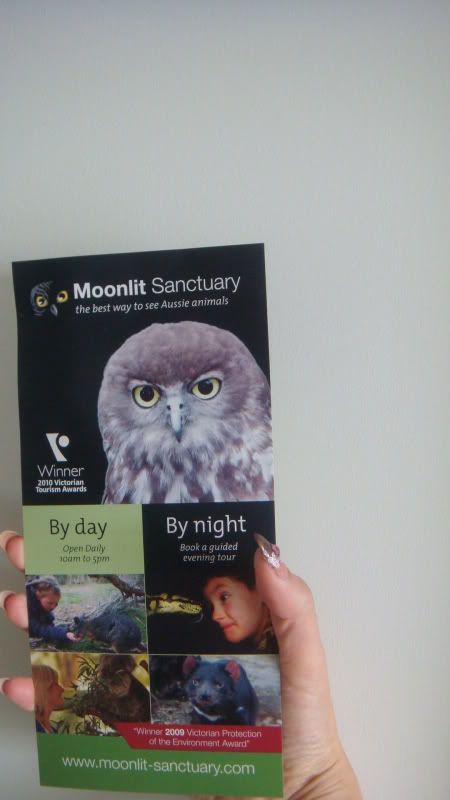 Even though the highlight of the day was getting our blood drained,
I still enjoyed myself very much; good company and of course the adorable creatures!
Like;-
The gaggle of Fat Geese.
Only managed to capture 3, with one looking very very weird.
The cutest goose among the 3: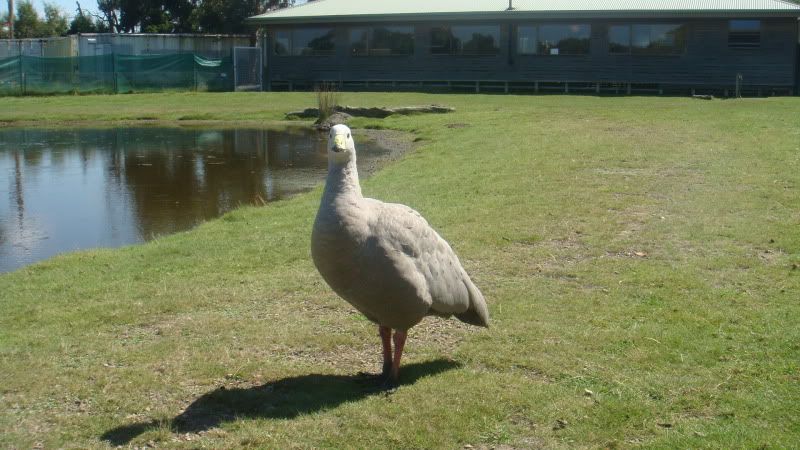 Lazy Koala.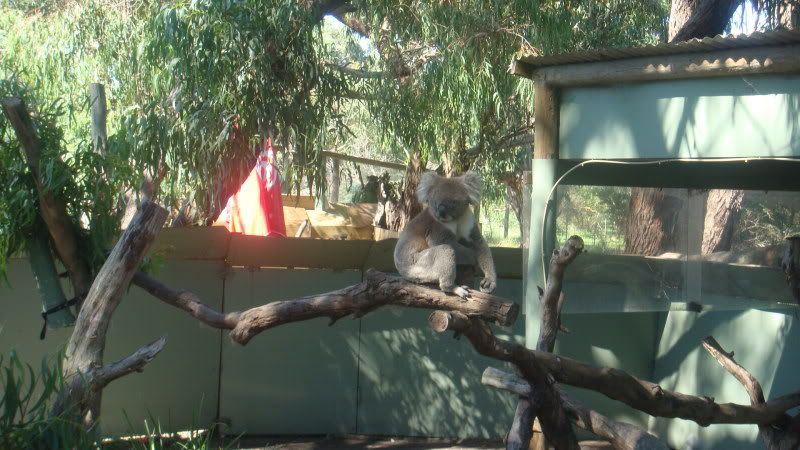 Obese Emu.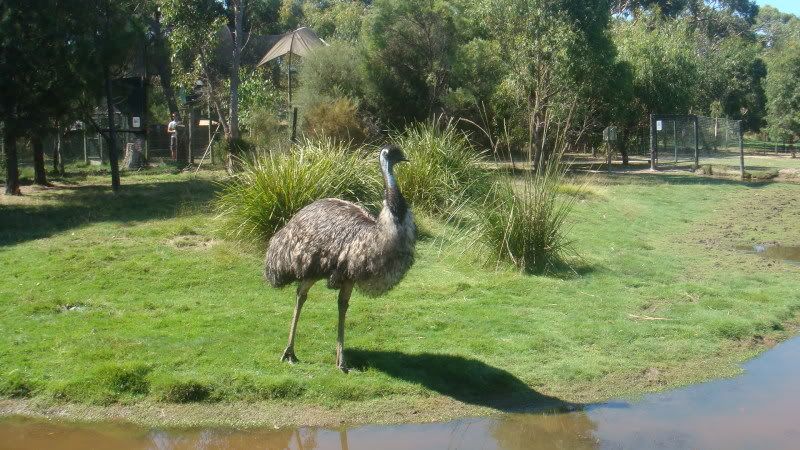 Video-taped the cuter ones.
The very adorable long necked turtles in which I couldnt remember the name.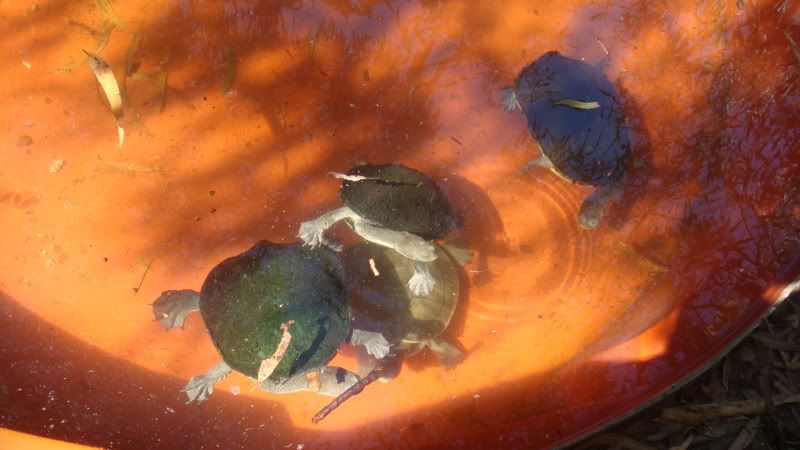 And my sister's all-time favourite.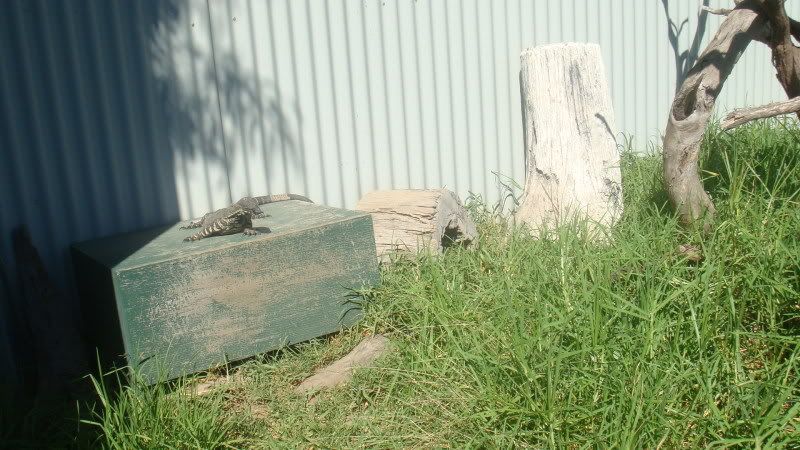 The cute devil who is in hiding.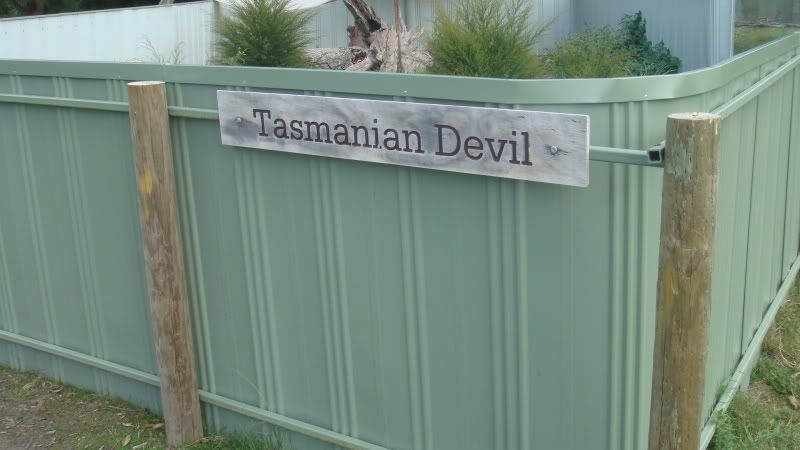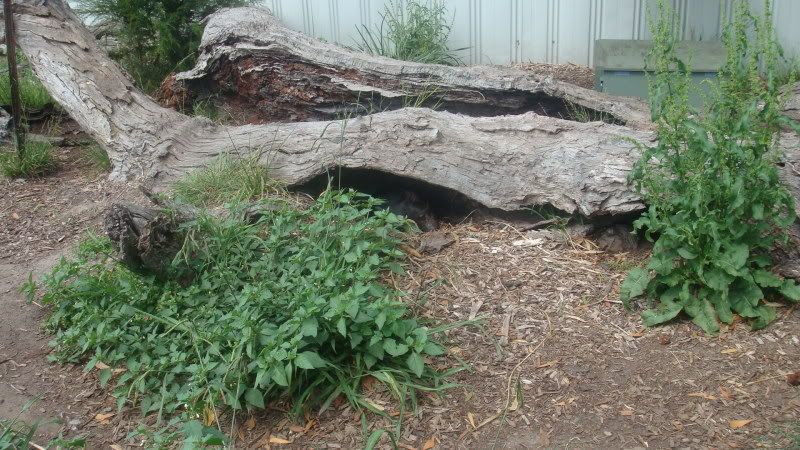 Awesome green shit.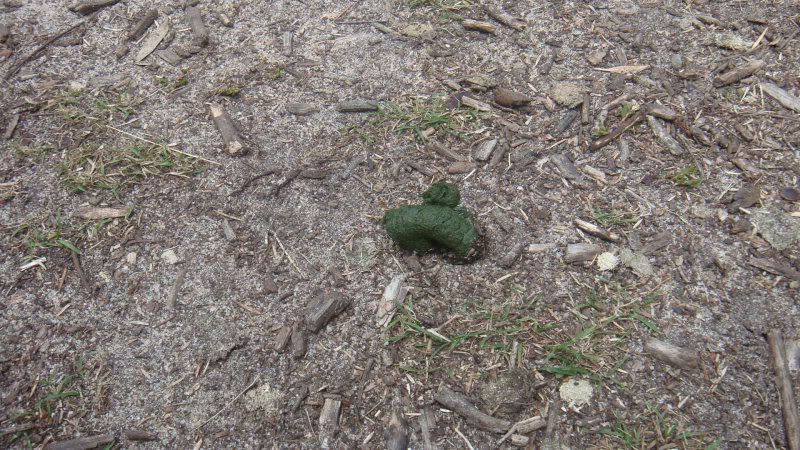 Bf's favourite Wallaby.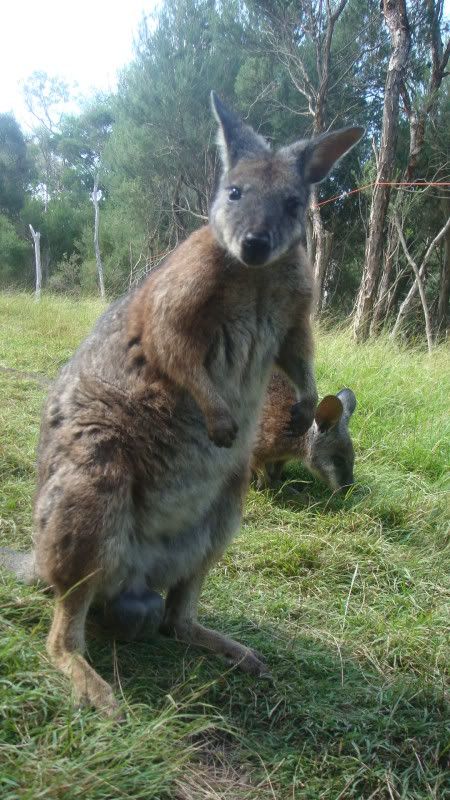 He captured one lor. So it's obviously his favourite. HMMMM.
& the girls' favourite Wallaby.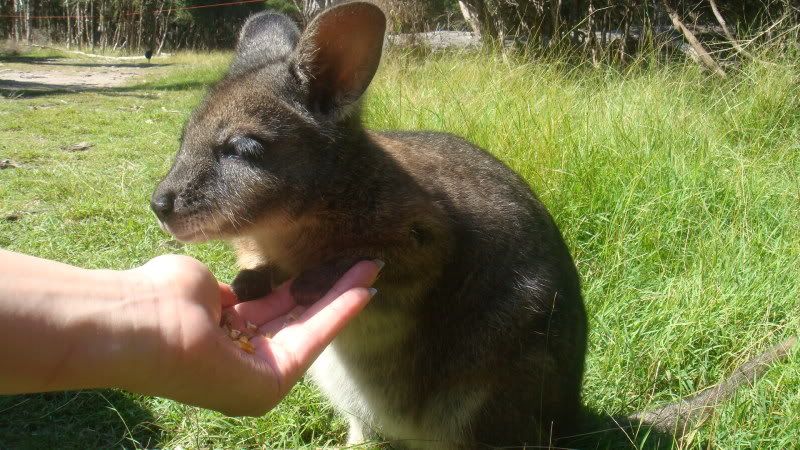 The Barking Owl.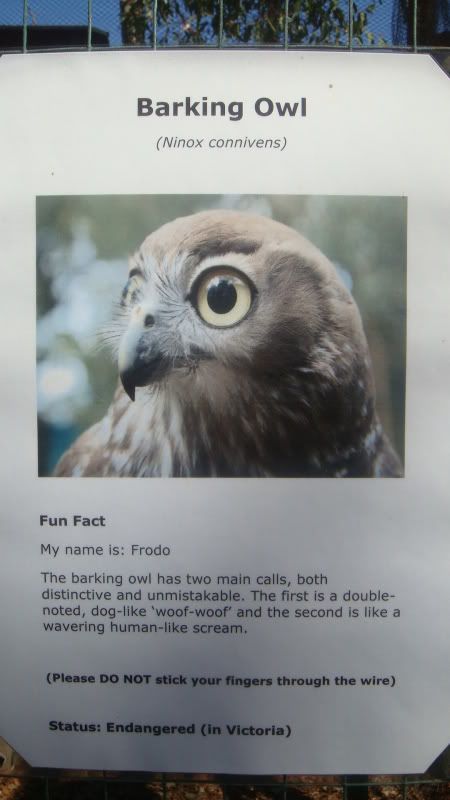 I know you guys won't believe me that this owl barks.
Therefore, videooooo!!!
FUgly insect.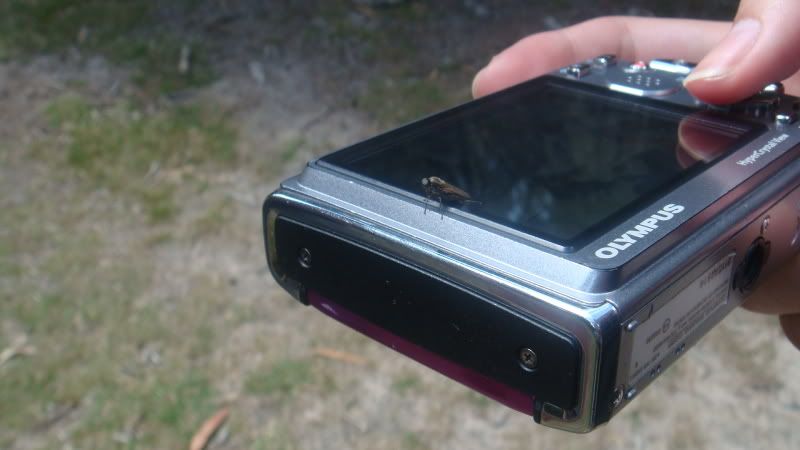 Beautiful landscape.
Then,
We had our shitty lunch from this char-pa-lang fish&chips place.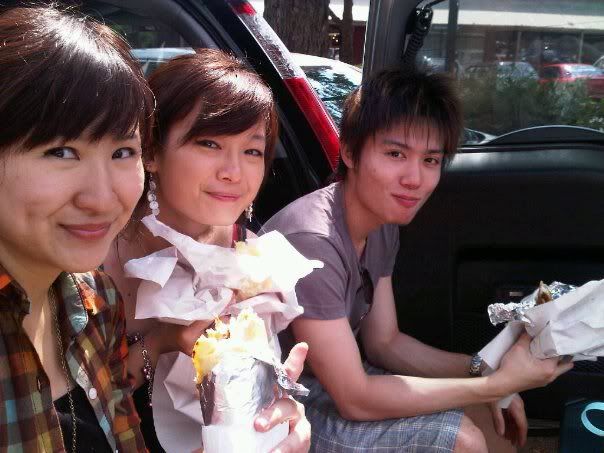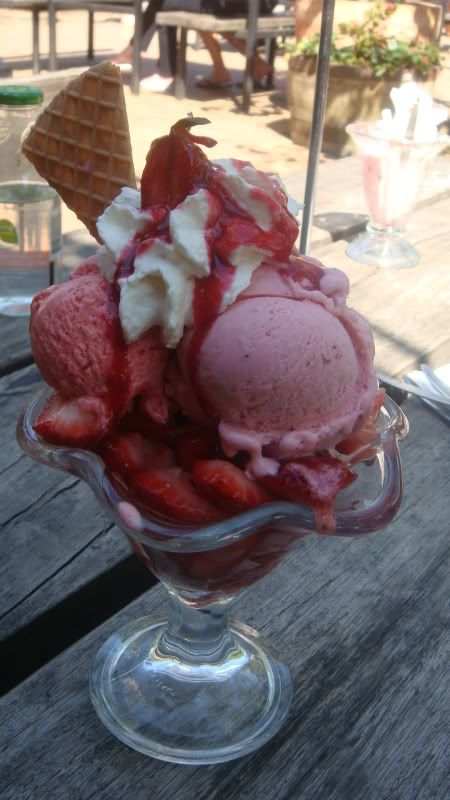 So energized that we decided we should go for some adventurous walk.
Spa was our initial plan... BUT $#%$ FULLY BOOKED. BOTH SOME MORE. HOW CAN!
Never mind.
Meant to exercise and see if we were fated to die on that day

(see the photo of the

Warning

sign and it will make sense)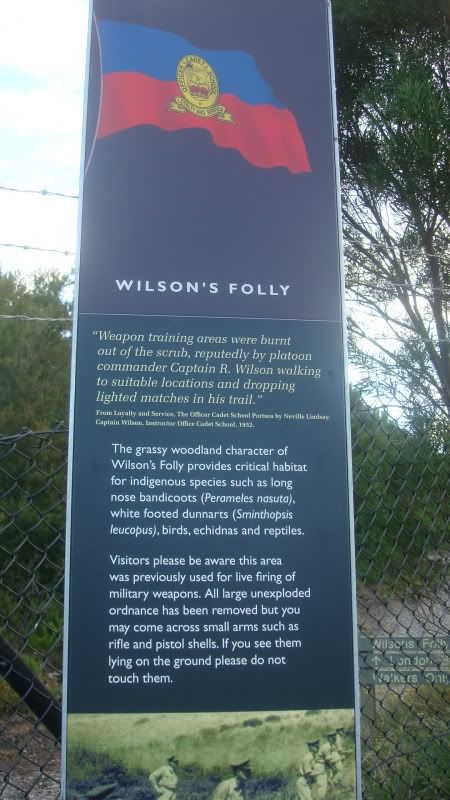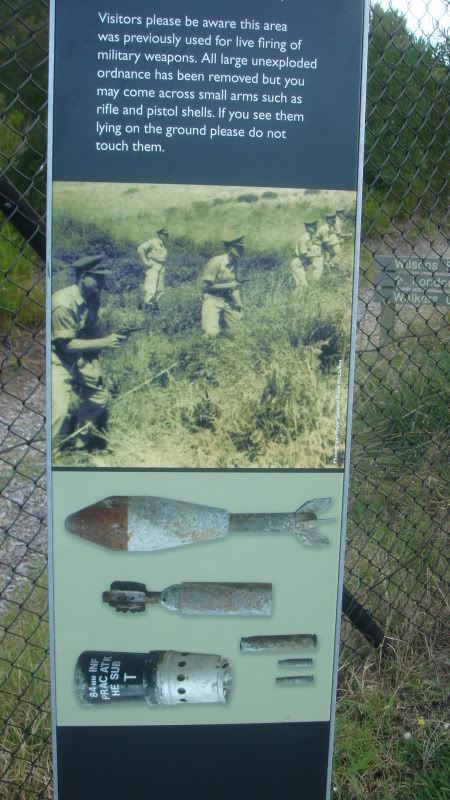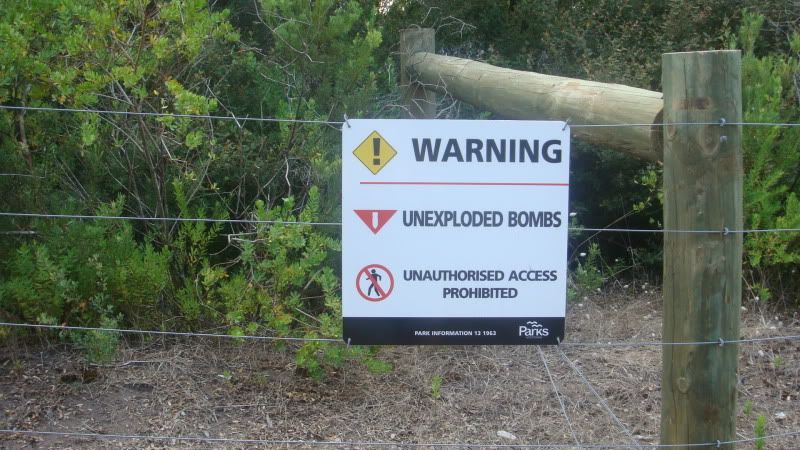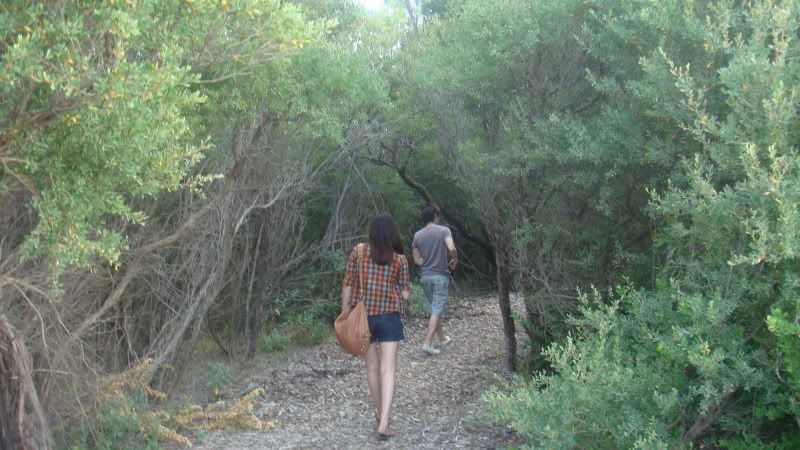 Present to us for being so sporting.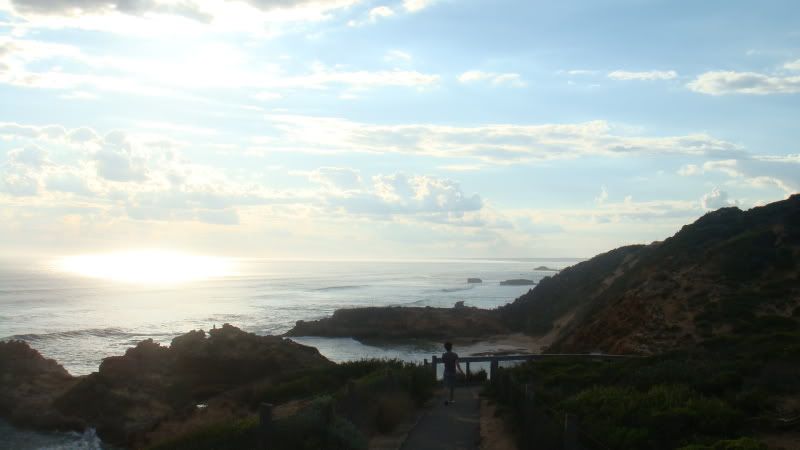 Next up, the yummy breakfast at Mart. :)