Beware of honeycolor.com !!!
I'm pretty sure many of you have heard from this company especially since they used XiaXue to advertise for them.
I had ordered from this Malaysian-based company to be delivered to Australia since
November 2nd 2011
(Hello? It's freaking 2012 now!)
but have yet to receive my lens!
Furthermore, I had sent several emails to them: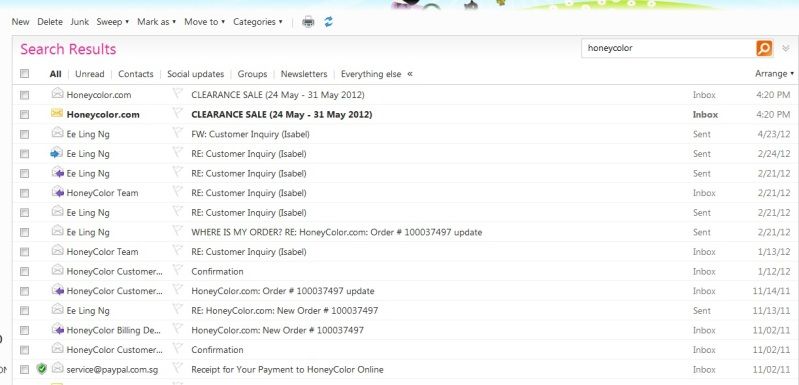 Example: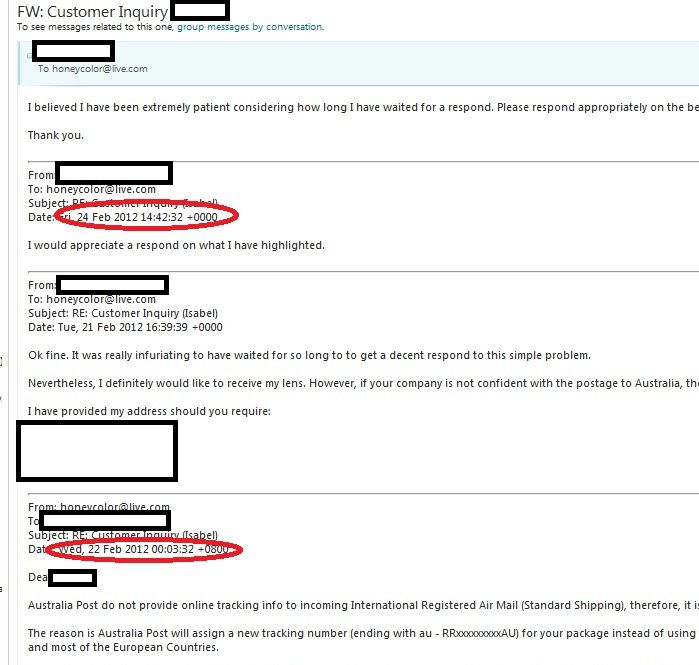 See, I got have got all these evidences!
And more!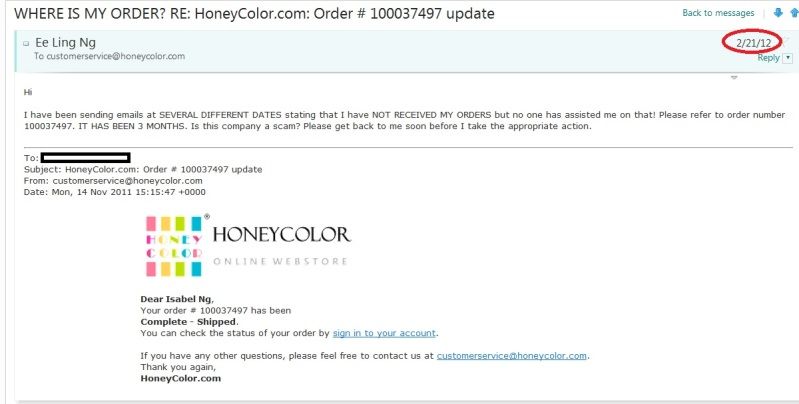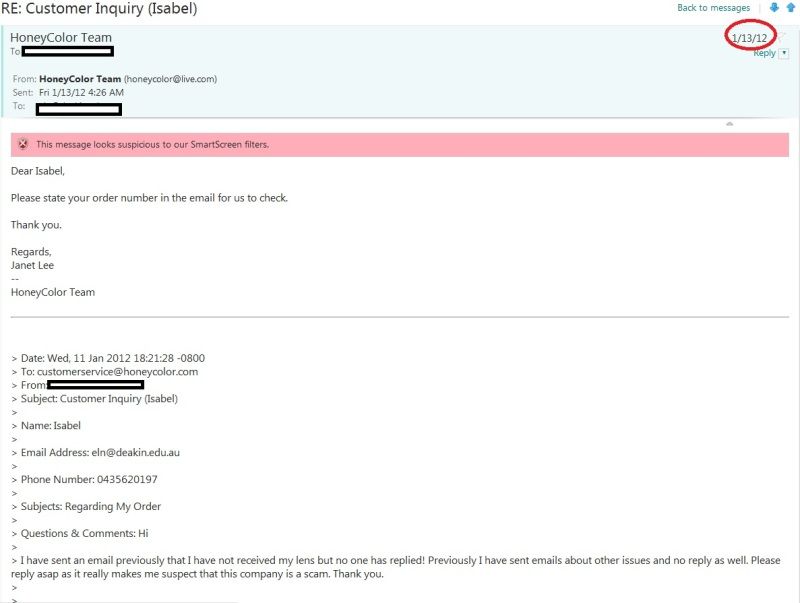 Note the dates!
Till now, I have yet to receive any single reply from my last email.
Such a shame. With their huge range of lens I will never buy from them ever again.
Probably those who have received their lens w/o much problems are fine with the company, but when this honeycolor.com encounter missing postage problems, they suck at resolving them!
THEY JUST FREAKING DISAPPEAR.
It's not just me ok! I have done a brief search and looked what I've found.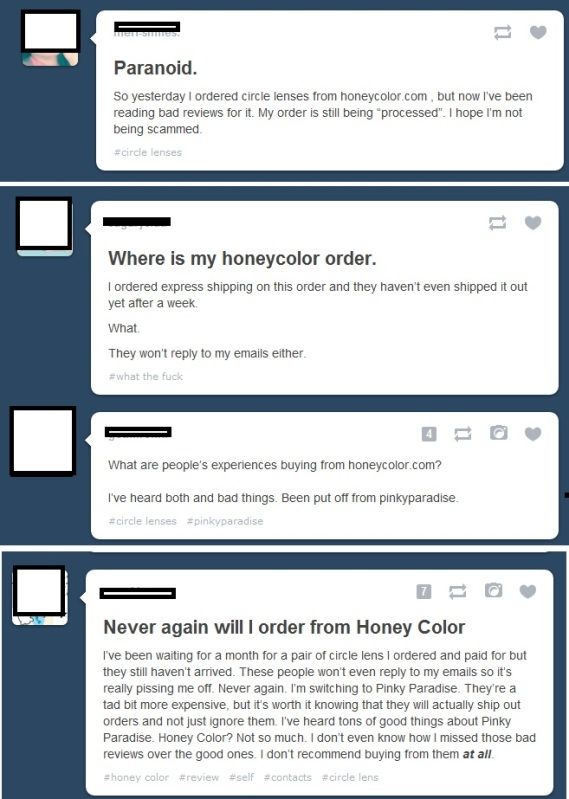 Have blocked off their dp and names for these reviewers privacy reasons as I did not get their permission. Do a search and I'm sure you can see these too.
You've been warned.