Had always wanted to try the
Cadbury Creme Egg
even though I'm not exactly fond of Cadbury. (Tasted like cheap chocolate imo. My calories intake is precious! Therefore I need to pick what should or should not allow to enter my mouth!)
But see!
I dont know why but the advertisement makes me drggggoooool.
Love how they made it looook so gooey. YUM!
Since last year when I had laid my eyes on one of these eggs, I knew I just had to try them one day.
As I am a very indecisive girl, it was only this year, after BF constant "Just buy lahhh" that I decided to get one.
Even made a pact to eat that as a study motivational treat.
Sad to say, I ONLY GET TO MUNCH INTO ONE OF THESE A WEEK PLUS LATER!
Which means, I've been slacking for a week. HEEEHEEEHEEEHEE.
And also, it's when Easter was over = the price dropped by half.
Ok ok, that's beside the point.
SO,
Some photos of my Creme Egg adventure! (LOL)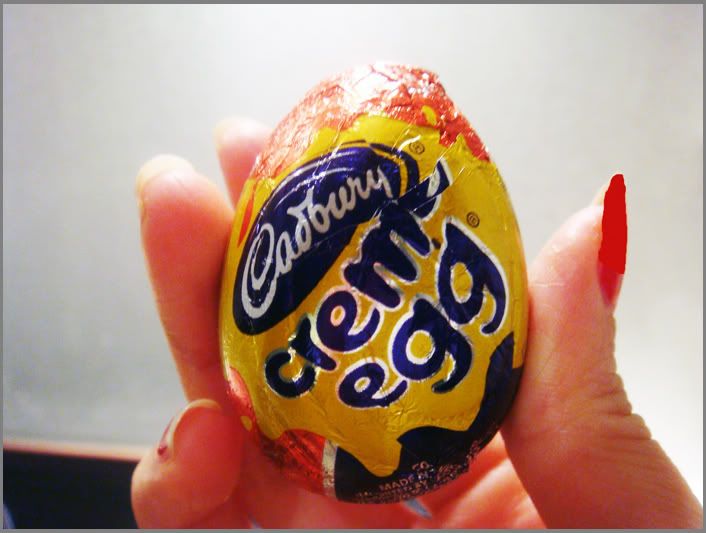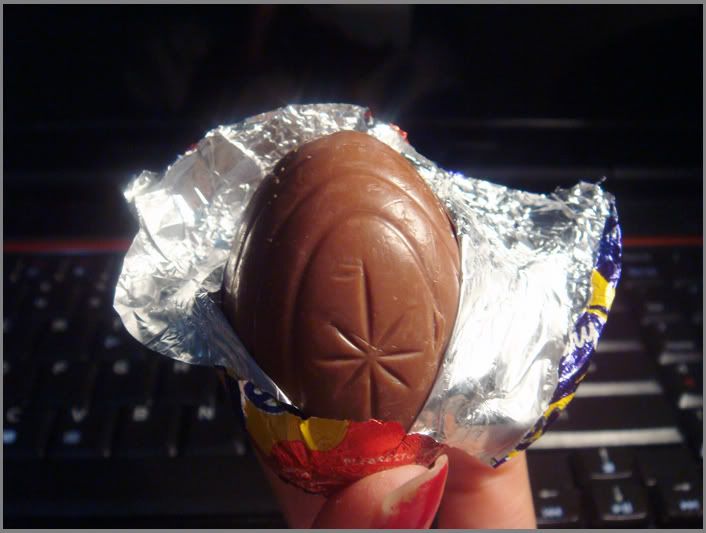 AND huhhhh, They lied.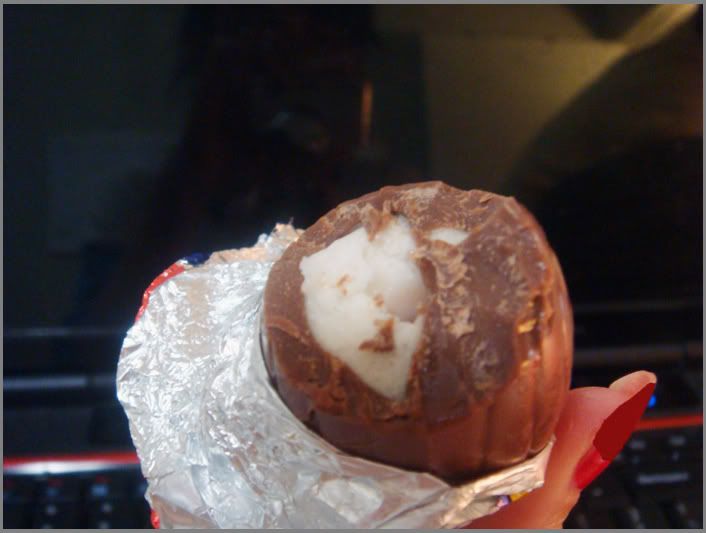 It's not gooey!
(Ok, also probably because it's pretty cold here >>> the goo has solidified)
(& yes, I DO NOT keep my chocolates in the fridge and it is still not gooey.)
So, I've decided to microwave it for about 7 seconds to make it gooey for consumption.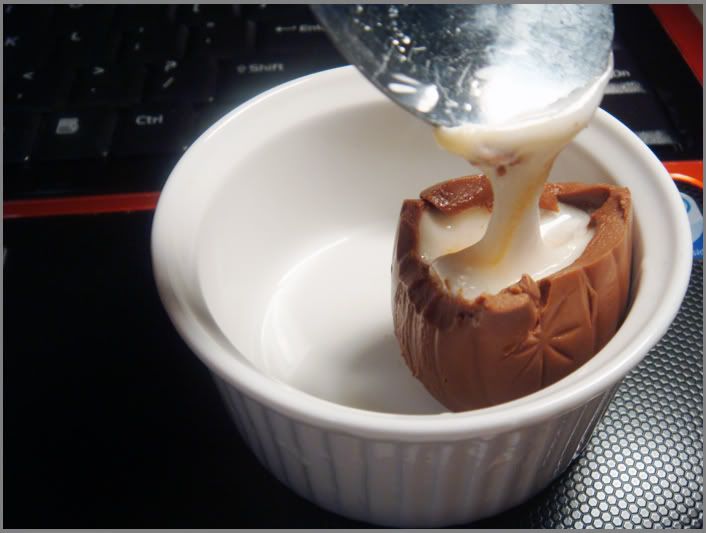 OOOOO GOOOOOOeeeeee!
Another photo! With an emphasis on the yolk!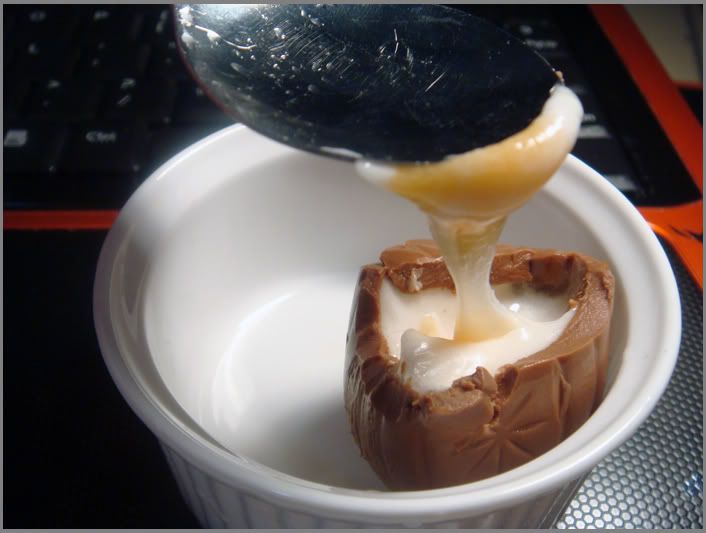 And my verdict? I won't buy them again.
Too sweet for my liking. Not a big fan of the white fondant that they used for the inside. PLUS! In case you have got no idea, I'm not a candy girl despite the fact that I've got a sweet tooth.
Still, I had a fun time eating it and kept asking BF if he wants to try.
(✿´ ψψ `)