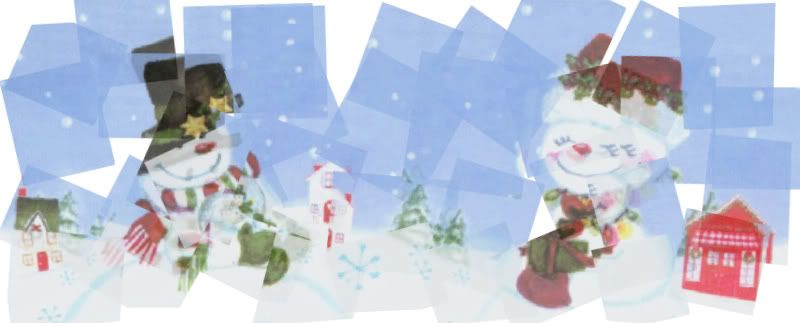 Didn't want to make my post PHOTOHEAVY (okkkk maybe plus was hoping I will get back to my lecture notes after this)
So, just the belated Christmas photos first!
C
h
r
i
s
t
m
a
s
E
v
e
was hosted at A. Ingfah's place.
A mini potluck whereby we dont have to bring any food.
BUT
I baked cheesecakes anyway!
Two choices somemore lorrrrr >>>>
NY and Japanese chiffon!
ツ
And they were so kind to even give us a mini Christmas present + Christmas card too!
ツ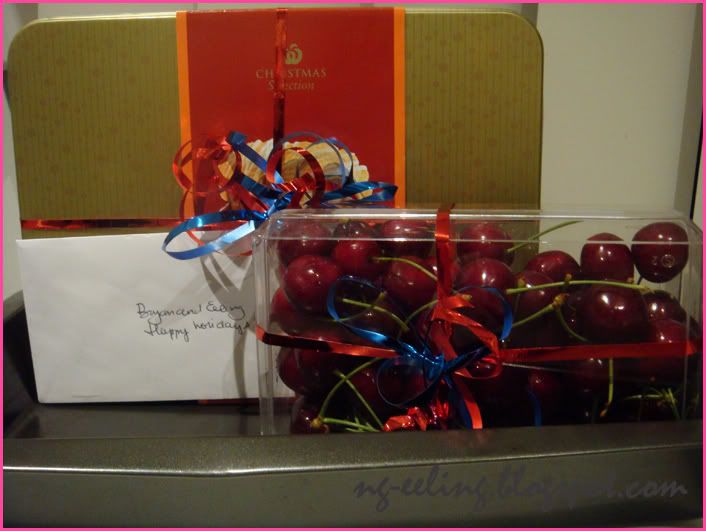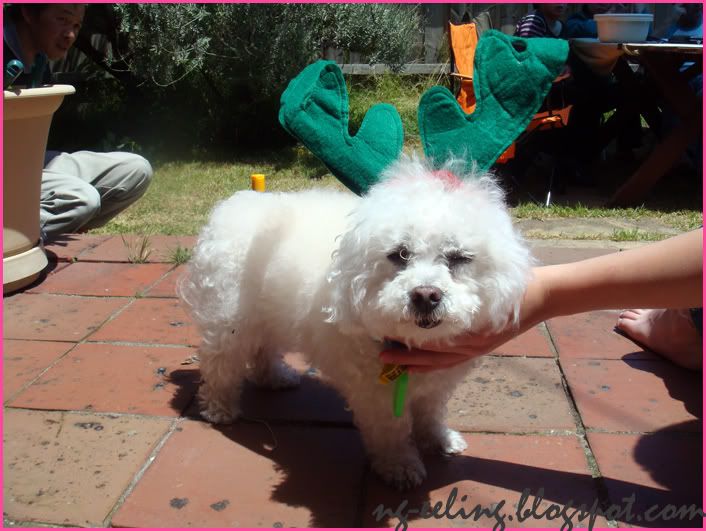 Ok the second photo is not part of our gifts and he's not Truffle.
Poodle and Maltese mixed. Adorable lil thing.
Everybody in Australia seemed to like mixed breed and they call it
"Designer dog"
.
Like so WOWWWWWWWW right.
(Not I create one! You can just go google it.)
She is a shih tsu & maltese mixed.
Cuteness from Shih tsu and the brains + cuteness from Maltese.
(Not I say one! You can just go google it.)
C
h
r
i
s
t
m
a
s
D
a
y
was hosted at Bryan's uncle (Uncle Jeff) place.
Splendid lunch with amazing cocktail prepared by U Colin.
The cocktail was really good that I couldnt taste the alcohol anddddddd I kind of ammm. got drunk.
JUST ONE GLASS.
Partially because I drank on an empty stomachhhhh... but still. wwwwwteffffff.
I literally blackout and sort of fell on the floor.
Story:
I was actually running around with Truffle outside of the apartment when I felt this sudden rush of blood to my brain and this floating feeling.
I quickly ran back to the apartment and into the toilet. That's where I fall 'gently'
Really 'gently' because I squatted first and thennnn try to land by sliding against the wall.
I was still kind of conscious while falling before really sort-of gone!
Lie on the floor for about a minute and immediately called out to BF when I sort of regain conscious.
I hid in the toilet because was too embarrassed! Like why so weak one!
In the end, because I was really feeling not ok that I had to call out to BF.
So I kind of slept on the sofa while they eat.
HMMMM. Ok. I though it was a funny Christmas memory.
Nevertheless, yay our Christmas present from U Jeff and U Colin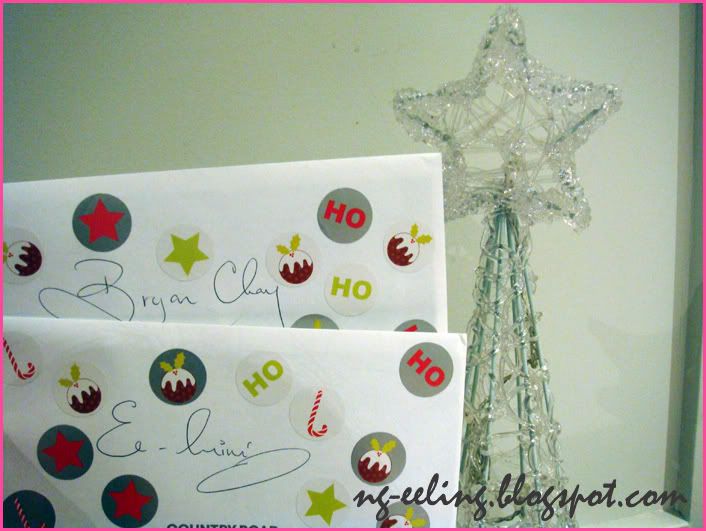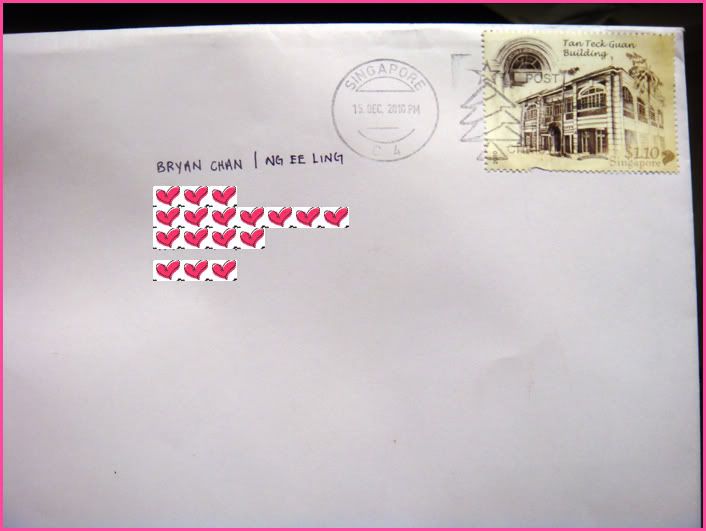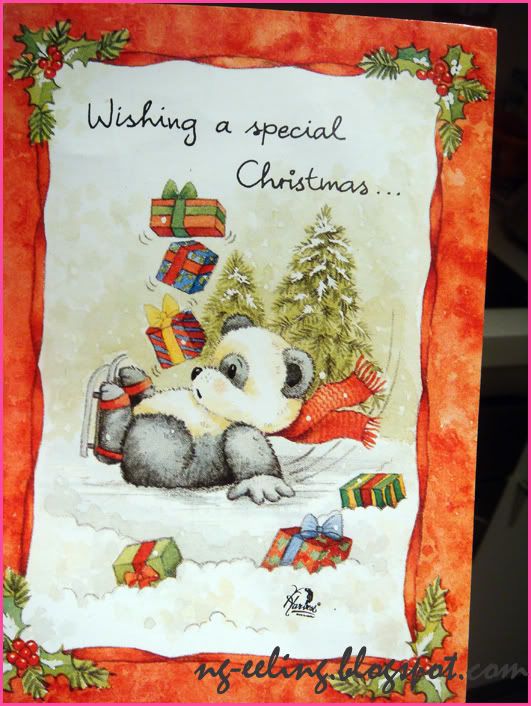 A superrrrr pleasant and sweeet surprise from lovely
Sophieeee
and
Jermaine
!!!
Loveeeeeee!
Brightens up our day esp the cute drawing!
Our (Bf & I) gifts exchange!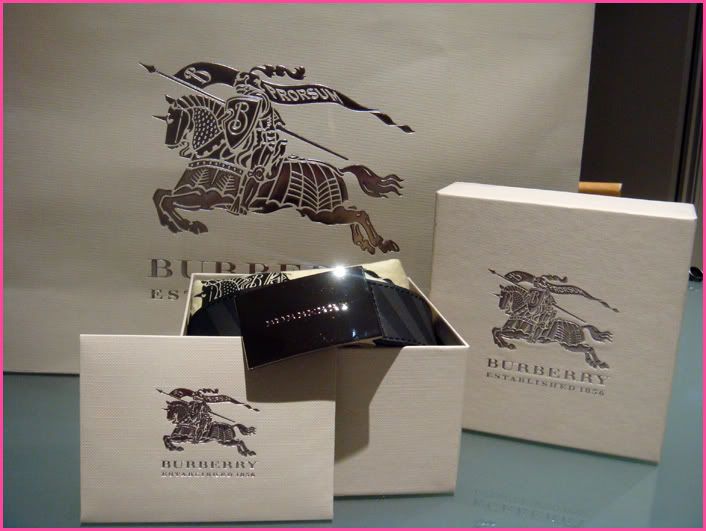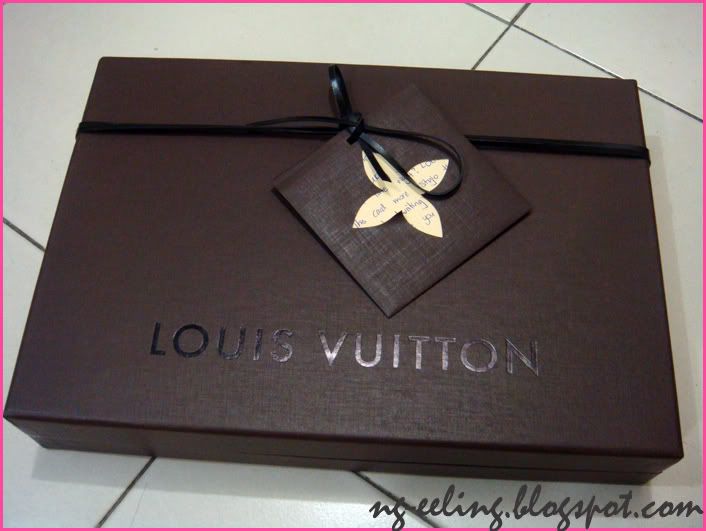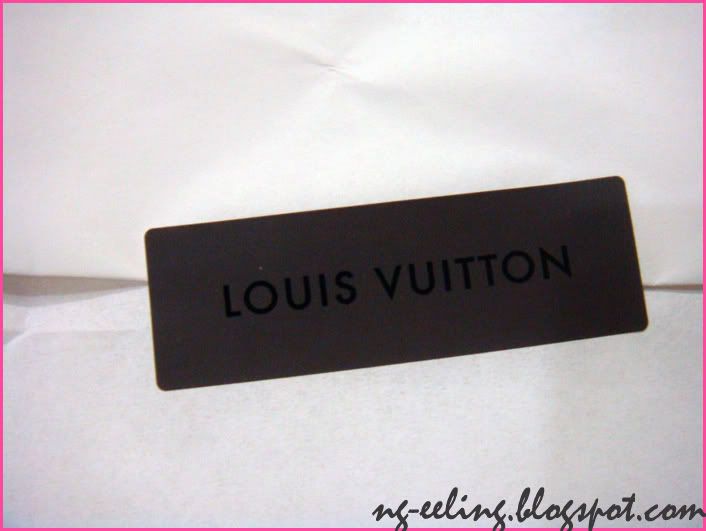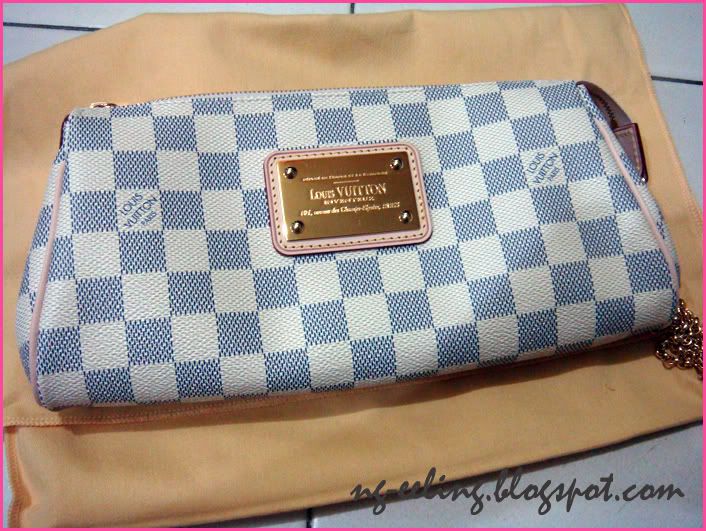 EVA CLUTCH!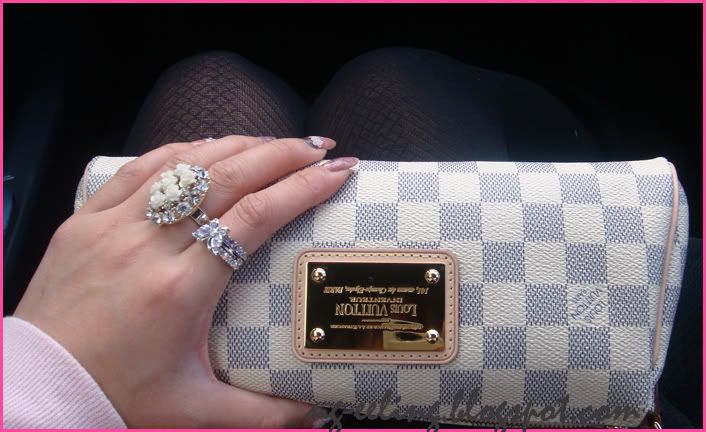 Nice right! NICE RIGHT!
Mine actually came later like ammm.
Feb
?
Fresh from Italy!
LOL.
But it's worth the wait. BLEAHS.
It came as a surprise becauseeeeee Bf called and asked what I want because only Burberry, Gucci and some others that's cheap. Not much discount for LV.
(Before the trip, I had specifically asked Bf to look out for LV thus why.)
So
I just said anythingggg within the budget.
I actually love surprises so I don't like to say out on what I want.
We managed to chat over MSN and he asked me what I was actually looking at (but telling me that he had already bought my gift).
So
I pasted the link of that.. been secretly eyeing for damnnnn long already!
Stillllll.
Great minds think alike because!
When he returned back to SG, he told me he would have gotten that too because he saw this lady buying and he thought it was nice.
One thing about the LV shop is they dont display all of their designs so probably you got to let them know the name of the product that you are looking at.
(Or maybe just the shop that he went though he went to few other LV shops too)
OK.
I SHALL TRY TO GET SOME REVISION DONE. *ABRUPT ENDING*