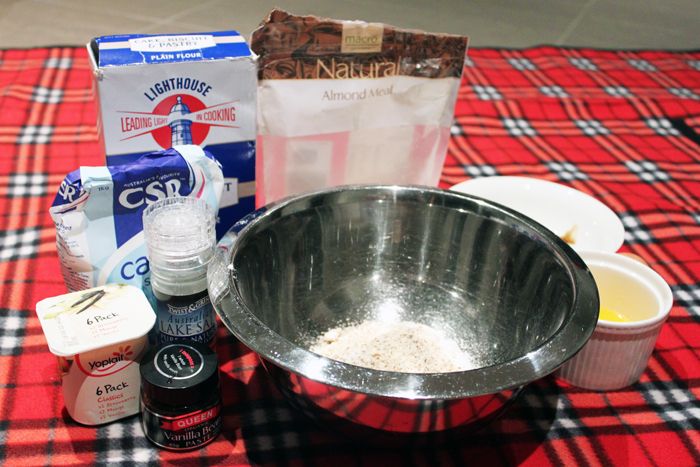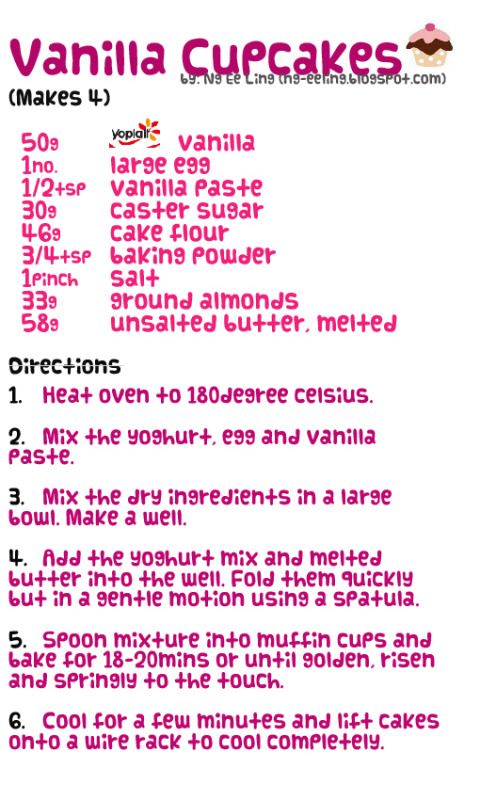 Finally, top your cupcakes with your favourite frosting!
♥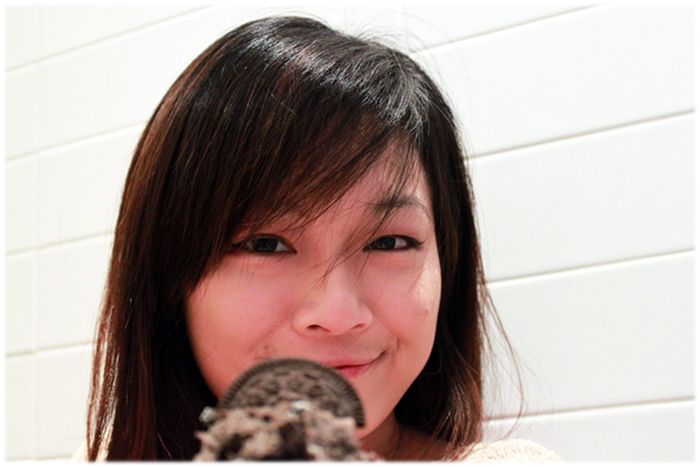 ♥

I made a very simple oreo, cream cheese based frosting for my cupcakes.
Added a little hint of butter for the shine. No other added sugar. Feel free to ask me for the recipe if you would like!
As I love chunks in my frosting, I did not grind them too finely which means.... I CANT PIPE THOSE FANCY FANCY NICE DESIGNS.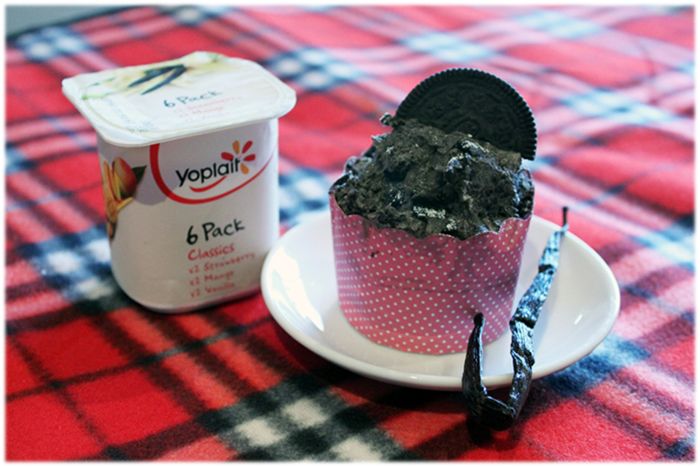 Very ugly I know. Shall name it
Oreo Soil Yoplait Vanilla Cupcake!
(ღ˘⌣˘ღ)
So, remember guys, if you want a nice presentation for your cupcakes, grind them finely in a food processor.
♥
This recipe was actually modified from
BBCGoodFood
.
Even though I have halved the sugar portion as Yoplait Vanilla is already sweetened (plus I am not too fond of desserts that are too sweet), it is still good and I can still achieve the nice golden colour. (
Sorry I had forgotten to take a photo of the cupcakes before frosting!)
Furthermore, with reduced sweetness, you can have more room for the normally sweet frosting!
♥
Enjoy! (o⌒.⌒o)