( ´ ▽ ` )ノ
As many of you know, I have been taking nutrition subjects in my university. Therefore, I have decided to start sharing some health tips, ideas, etc on this blog. Maybe recipes too!
So keep a lookout, with one coming up soon!
Simply click the tab as shown.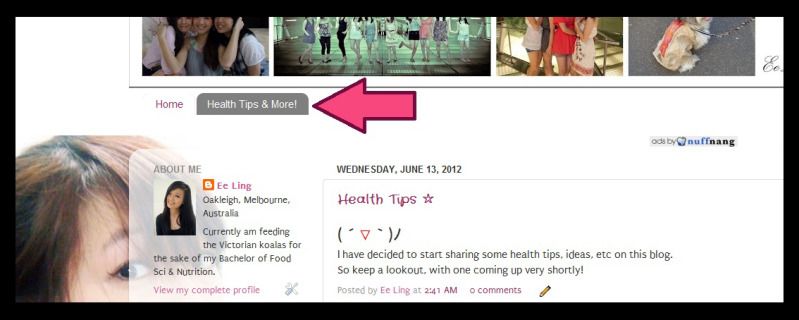 PS//I will try to update them regularly. ヾ(´¬`)ノ