Been really busy the past few weeks (coming to a month). Always
OUT
for most of the times... exhausting but enjoyable.
Roadtrips, etcetc.
Just a little short post on my bday celebration!
A simple one with good company.
Oh yes, dental appointment too for my wisdom tooth extraction. There is/was/is/was inflammation on my gum.
Yup, that bad.
So, I had to get that remove.
Just when I thought that I dont have to BECAUSE IT WAS GROWING UPRIGHT! But my jawline is NOT BIG ENOUGH and therefore, my gum decided to grow over the wisdom tooth to try and conceal it (something along that line).
It will be my first tooth extraction!!!!! (゚д゚lll)
Anyway,
had a surprise bday cake at midnight, in the car, ON OUR (me, bf, sop & jerm) WAY TO DINNER.
Super late dinner because we got kicked out of the house by the boys.
6 hours! In a dead shopping mall.
Got kicked out at 5pm after our Dandenong trip.
Andddd all shops (except for supermarket, cinemas and SOME food joints.) closes at 5pm (unless Thurs & Fri)
So, in a dead mall, we managed to do the following:
Caught Super 8. >>>> WE DIDNT LIKE IT! Was pretty disappointed with the movie. It was like some kind of exaggerated train explosion w a mean ET)
Hang around Kmart.
A ball-throwing-at-rodents/ghosts arcade game.
Watching HP fans dressed up for the premiere! Something like this: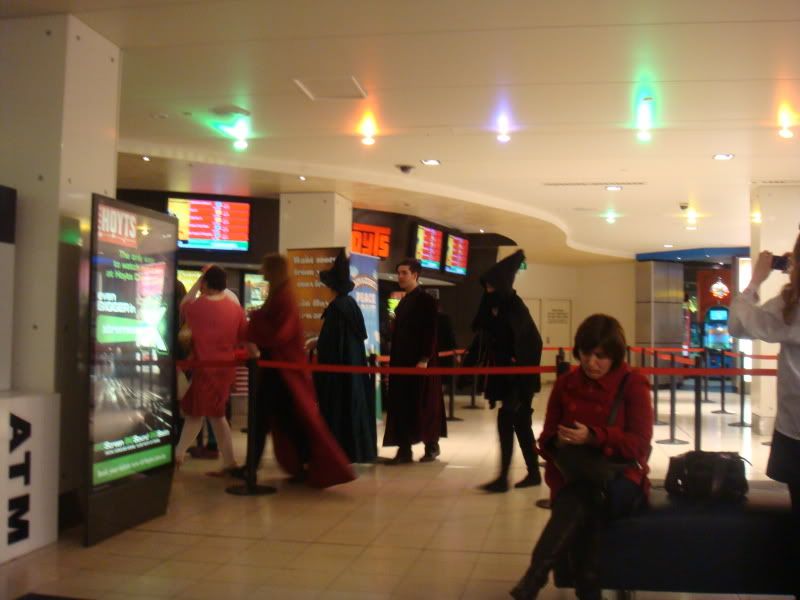 Secretly snapped a photo.
There were others, including Voldemort!
ANDDDD
Bday lunch w Sophieeeeee because the boys had some errands and couldnt make it back on time!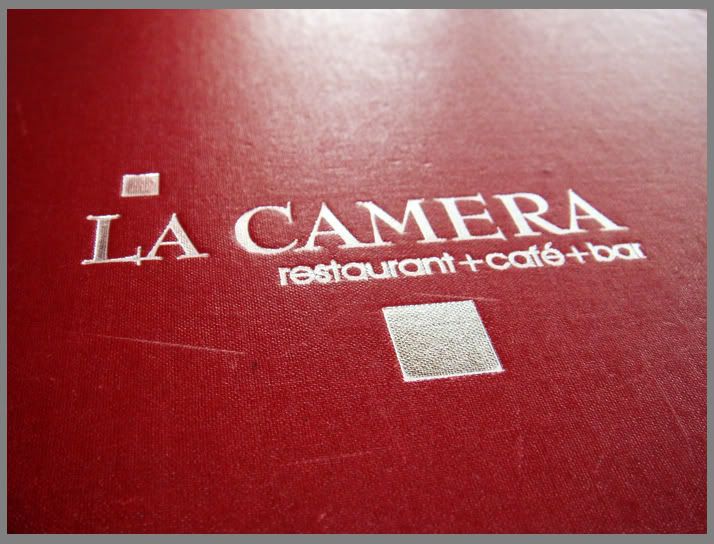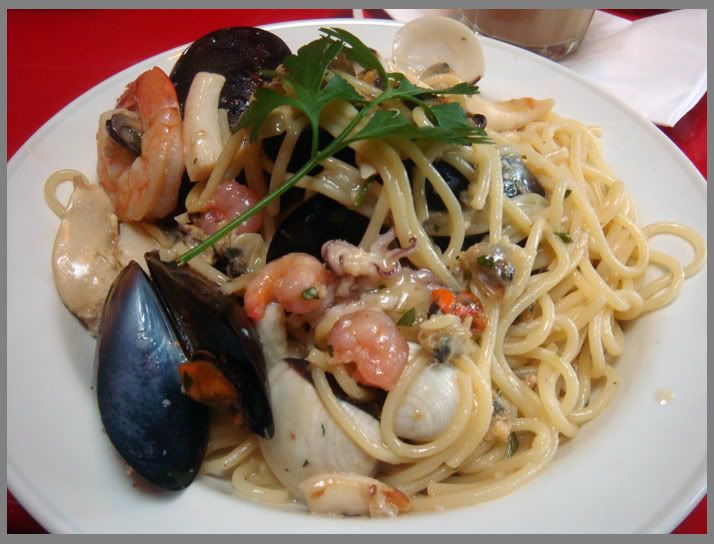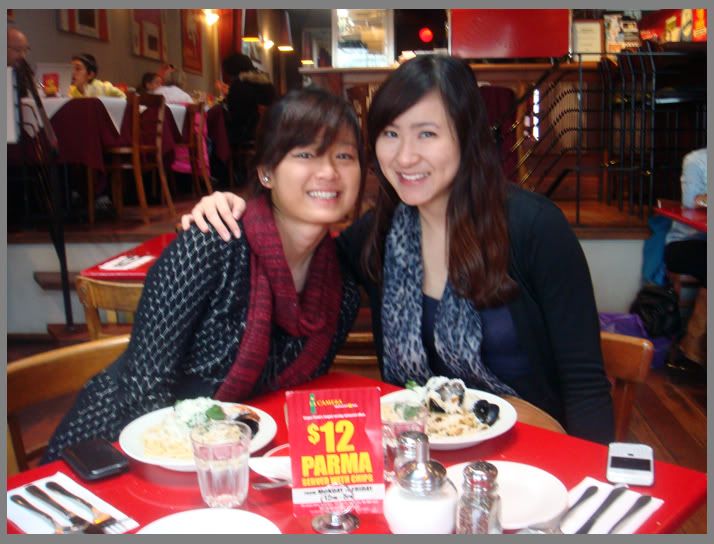 Then, HP7 Part II!!!!
As usual, the book would have been more detailed.
Andddd dinner at Kagu Ra Zaka.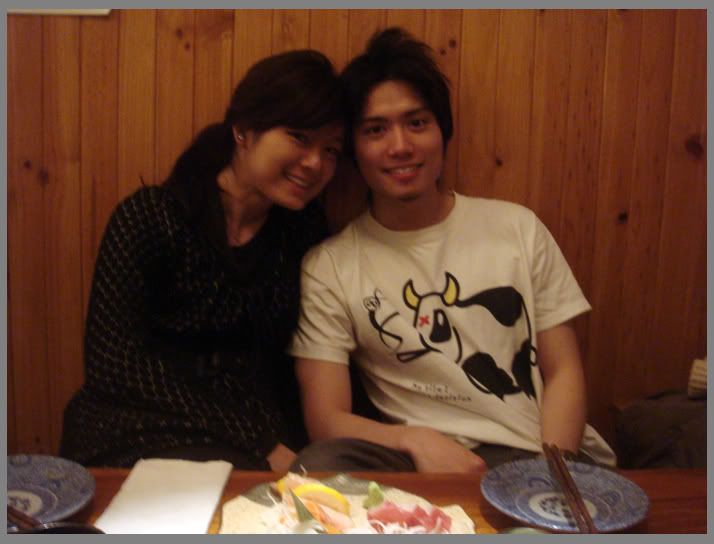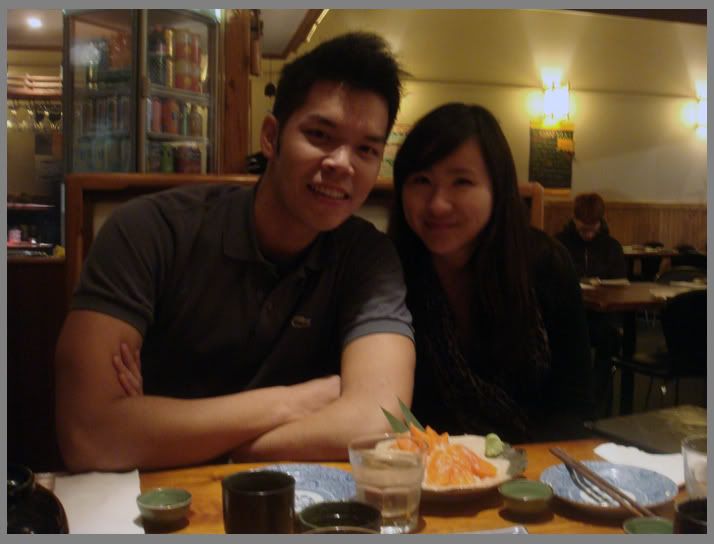 Some of the food that we gobbled: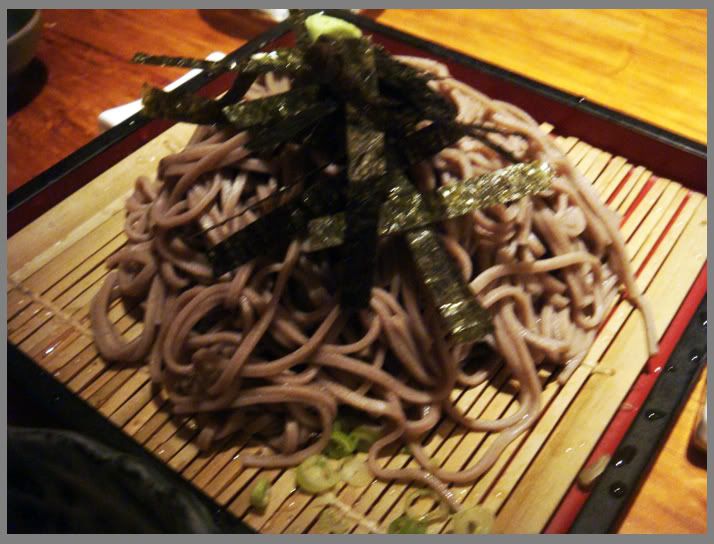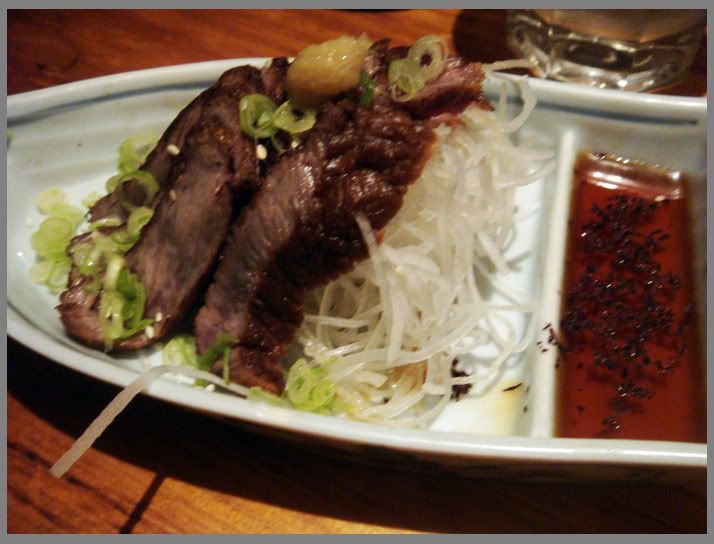 And our (quite horrible) dessert.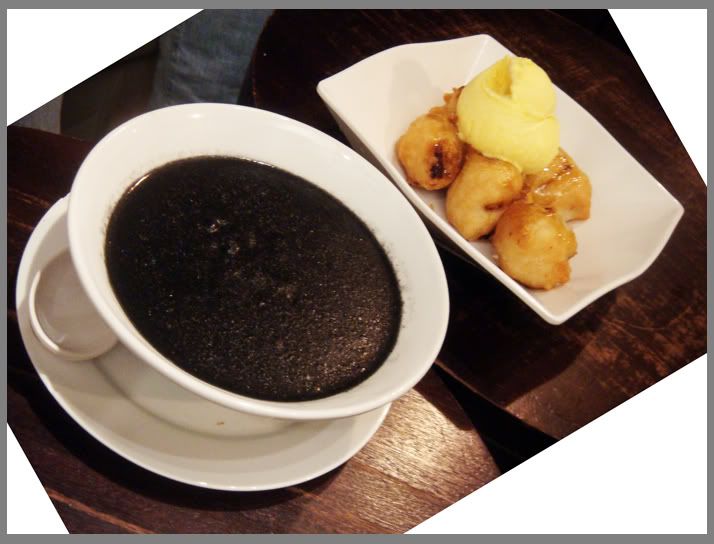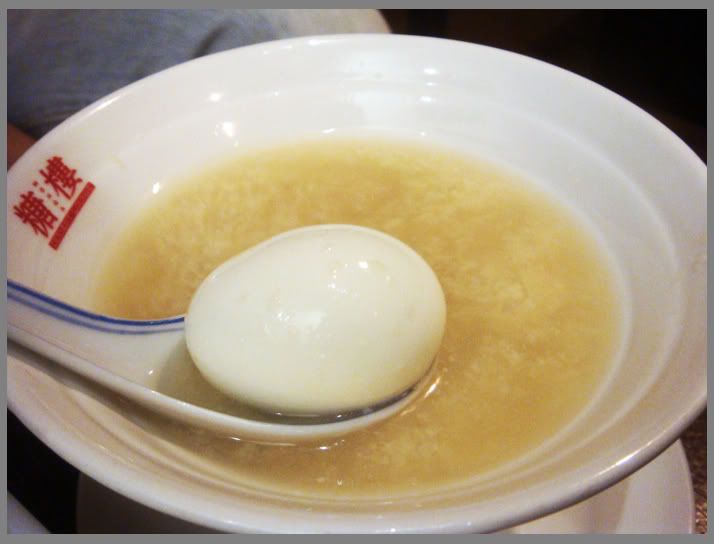 At this Monga sweet house.
Did you see the whole egg in the dessert soup!!!!
Unless it's some HK traditional stuff?
The black sesame.... ARENT GOING BACK!
Or might give them a chance by trying their other desserts.
Only BF's yam dessert was good. Tasted like "Orh-nee" though their description just doesnt match!
PS// They have got no steam milk pudding!! T___T